McSteven's Redneck Cafe Bacon Hot Chocolate Mix
Everybody wants a packet of Redneck Cafe bacon cocoa... even if they say they don't. A fun and memorable gift, this packet is filled with bacon flavoured hot chocolate. Your mouth starts watering just thinking about it!
Directions:
Pour packet into 6 oz of hot (not boiling) water, stir and enjoy.
Ingredients:
Sugar, Whey, Nonfat dry milk, Cocoa powder(Dutch Process), Creamer (Coconut oil, corn syrup solids, sodium caseinate, dipotassium phosphate), Natural & artificial flavours, Guar gum, Salt. MAY CONTAIN TRACE AMOUNTS OF WHEAT, PEANUT, AND TREENUT.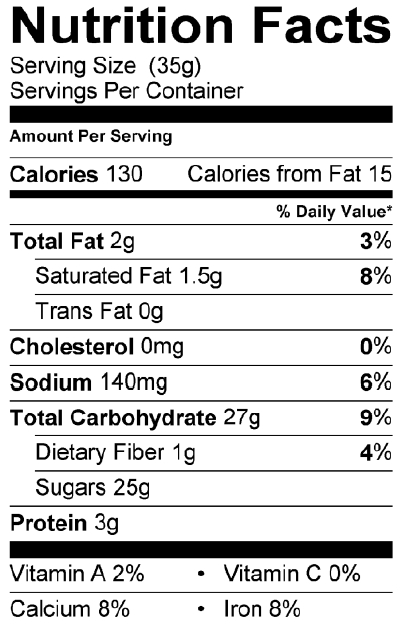 Similar Hot Chocolate & Specialty Beverages