RSVP Stainless Steel Compost Pail
For convenient, trouble-free, odor-free recycling of kitchen scraps use our durable, 1/2-gallon capacity, 18/8 stainless steel compost pail. The fluted polished pail has a sturdy bail handle and includes two charcoal filters in the vented lid to ensure an odor-free environment.
Features:
Dishwasher safe (remove the filters before washing).
Small 1/2 gallon / 1.9 Liter; 9″ tall, 5-3/4″ dia.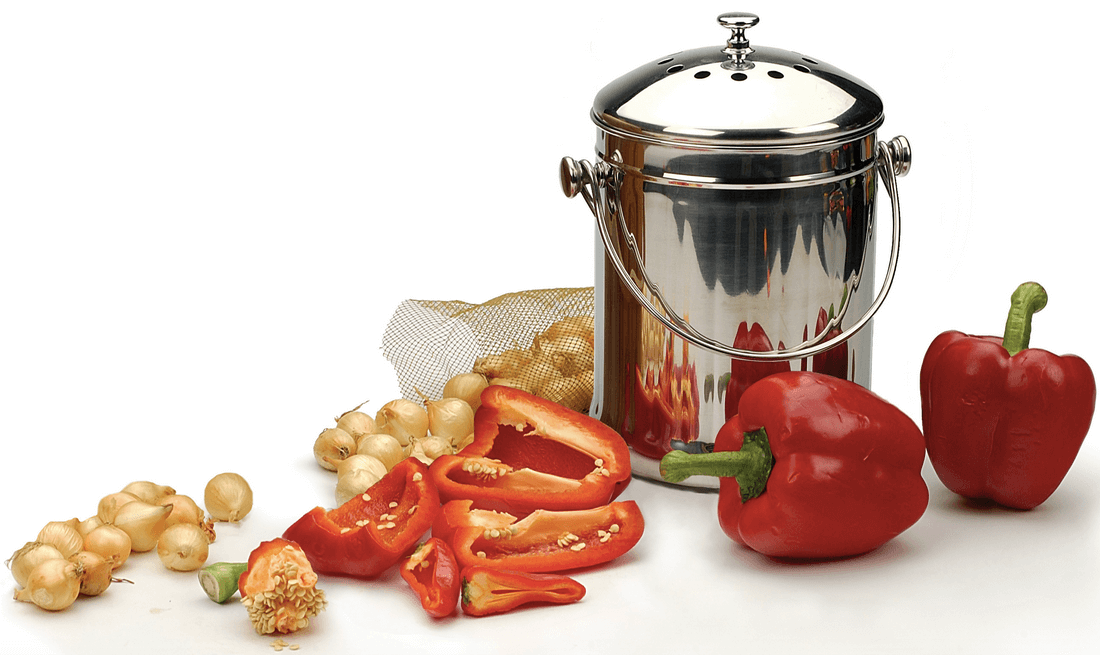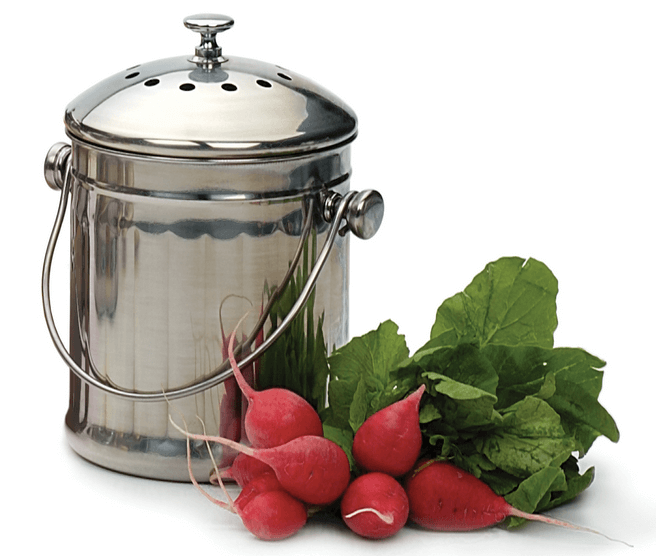 Similar Kitchen Tools & Gadgets