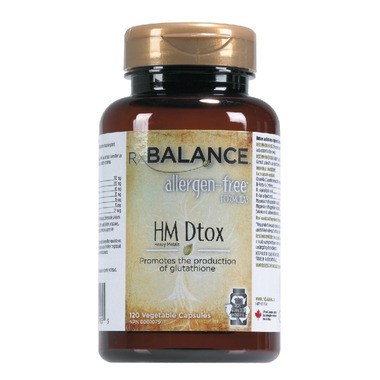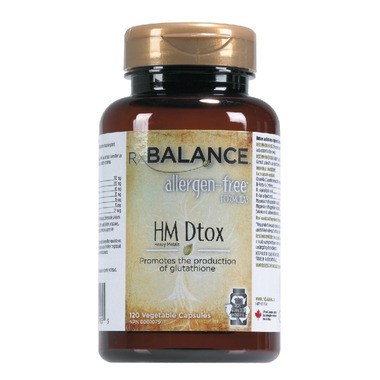 - We're sorry, this product is no longer available!
- Shop for other products in: Detox & Cleanses

HM Dtox is a highly effective product for the safe elimination of toxins, especially heavy metals, from the body.

This allergen-free formula contains chlorella, N-acetyl cysteine, alpha lipoic acid, magnesium, and selenium, which provide potent antioxidant power that protects the body from oxidative damage due to heavy metal exposure and promotes detoxification. We are exposed to heavy metals in minute amounts over long periods of time, and the buildup of these toxins can lead to a wide range of physical and psychological disorders.

HM Dtox is an ideal treatment for known heavy metal toxicity and for periodic use as a preventative.
Ingredients: Per Capsule:
Chlorella (Chlorella pyrenoldosa) 250 mg
N-Acetyl L-Cysteine - 200 mg
DL-Alphalipoicacid - 80 mg
R-Alpha lipoic acid - 20 mg
Magnesium (glycinate, malate) 30 mg
Selenium (L-selenomethionine) 25 mcg
Non-Medicinal Ingredients:
Hypromellose, stearic acid, silicon dioxide.

This product does not contain corn, dairy, egg, gluten, shellfish, soy, sulfites, animal derivatives or artificial colours, flavours or preservatives.