Salt Water Sandals Surfer Toddler Sandal White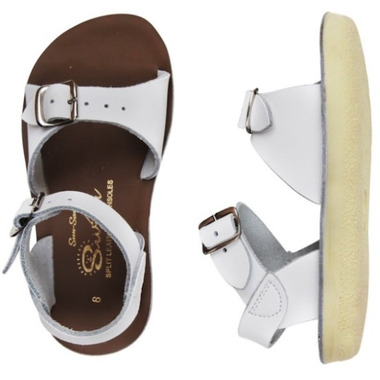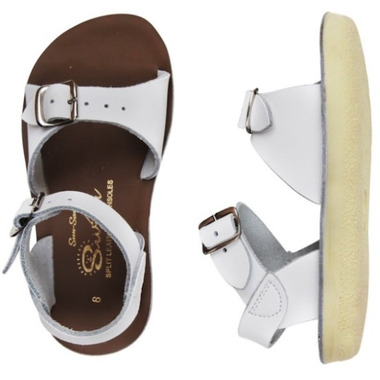 Salt Water Sandals Surfer Toddler Sandal White
Crafted with the same high quality materials and processes as the Original model, the Surfer is manufactured with a molded Urethane sole and leather insole, providing firmer support and a stylish, chunkier look.
The Surfer and all other Salt Water models are manufactured using Salt Water's unique double adhesion process to ensure the leather straps never detach from the sole of the sandal.
Features:
Hand-Crafted
In-and-out of water wear
Durable and high quality
Scuff-resistant
Water friendly genuine leather
Comfy and secure
Easy clean up
Rust-proof brass buckles
Non-slip molded rubber sole
Size chart can be found here!
Please Note: Well.ca Customers have reported sizing tends to run small