Scentuals Pure Essential Oil Sweet Basil (Ocimum Basilicum)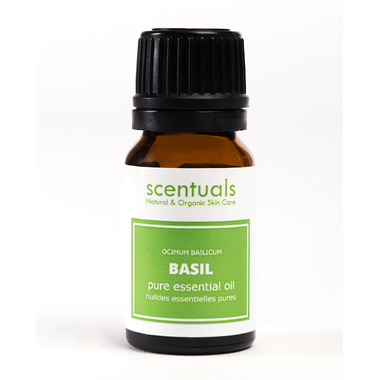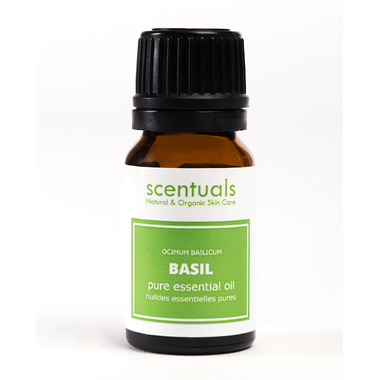 Scentuals Pure Essential Oil Sweet Basil (Ocimum Basilicum)
Basil oil is from the leaves and flowers of the basil plant. It has a natural herb-like aroma, along with a hint of spice. It stimulates the mind and is great to use for an energy boost.
Helps Fight:
Nausea, Motion sickness, Poor blood circulation
Suggested Uses:
Cleaning + Disinfecting: Add a few drops to cleaning products to inhibit the growth of future bacteria.
Colds + Flu: Use in a diffuser to fight colds and congestion.

Outdoor Spray:
Add a few drops to water in a spray bottle and spray an area where insects are unwanted.
Ingredients
: Basil (Ocimum basilicum)
Natural, Vegan, Gluten Free, Fair Trade, Non-Gmo