Schick
Schick Hydro 5 Blade Refills
Schick
Schick Hydro 5 Blade Refills
8 Count
Schick Hydro 5 Blade Refills
is rated out of
5
by
10
.
---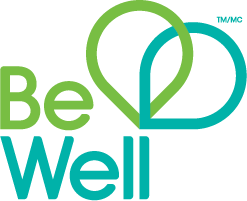 Spend $25 on Personal Care & Get 5,000 points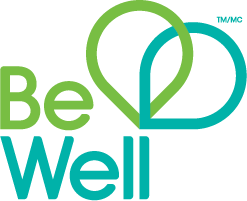 Spend $25 on Personal Care & Get 5,000 points
Description
The Schick Hydro 5 Blade Refills are for use with the Schick Hydro 5 Razor that features an advanced design that will give you the best shave for your skin. Each blade refill features Schick's exclusive Hydrating Gel Reservoir that hydrates throughout each shave, and built-in skin guards to smooth your skin and reduce irritation.
Features:
Flip trimmer
Reduced irritation
Hydrating gel reservoir
Advanced ergonomic design and lubrication
Rated

2

out of

5
by
miltonrich
from
Not as good as they used to be
I've been using this razor/these blades for over 6 years. When I received a free razor in a gift bag from a resort we stayed in, I immediately loved it and have used it ever since. Unfortunately, over the last several months I've notice the blades just don't last very long. I can feel the difference after only 2 shaves and after 4 or 5 shaves they are just useless, whereas I used to get 2 - 3 weeks from each refill blade. If I wanted to chage blades every couple days, I'd go back to the Gilette disposables I used to use.
Date published: 2019-08-19
Rated

2

out of

5
by
JonJames
from
"WAS" a great shave
Been using the hydro 5 line since it came out and have been promoting it to many of my friends and family as I use it daily for my whole head and face. Did notice though that the blade weren't lasting as long as they did or weren't as sharp out of the package as they should be. I hope this problem was jist a bad batch but for bow I think I may just got back to my old razors. Please fix this issue soon!
Date published: 2020-02-20
Rated

2

out of

5
by
Grant
from
Used to be a great razor!
Been using this razor for a few years now. Closest shave I've ever had! However, a few months ago, the quality of the replacement blades has took a bit of a nose dive. It's not just that they don't stay as sharp for as long, out of the box they seem noticeably less sharp.
Date published: 2019-11-16
Rated

1

out of

5
by
cherylg
from
Shave doesn't last
I have been using these blades for a while and initially liked them. I recently purchased the Hydro 5 refill and a shave doesn't last 2 days. Very disappointed!
Date published: 2019-03-07
Rated

2

out of

5
by
Reuben
from
Used to be good, but have gone downhill
I have been using this razor for about 2 1/2 years. The first two packs of replacement blades lasted a long time. The past few have needed to be replaced every few days. At about 5 per replacement, that gets very expensive, very fast. I'll have to start looking at "Harry's" or some other brand, unless Schick improves thier product.....soon!
Date published: 2020-06-28
Rated

2

out of

5
by
Hanlan3
from
Great blade
I have been using these for about a year now and the only thing that I can say bad about the blade is the precision trimmer blade the way it's mounted on the blade the protected cover on the blade will flip open during a shave and then get cut from the trimming blade if they can find another way to lock that cover on until needed these would be the best blade on the market and a really reasonable price
Date published: 2018-05-09
Rated

2

out of

5
by
ollega
from
The quality got much worse...
I used to use Schick Hydro 5 for many years, but now I found the quality of it getting worse and worse. I have hard hair on my shaving area, and the time of daily using Hydro-5 decreased from 1-2 weeks to 3-4 days by some reason! Disappointed! Thinking to change the brand.
Date published: 2021-03-17
Rated

2

out of

5
by
Riverview
from
Need improvement
I would have to agree with everyone else, start off good 3 years ago, like real good. It's obvious they have changed something as blades do not last!
Date published: 2021-02-04