Sensodyne Daily Care Toothpaste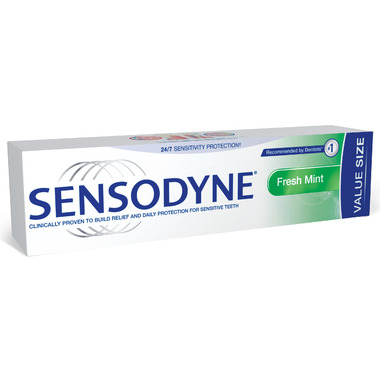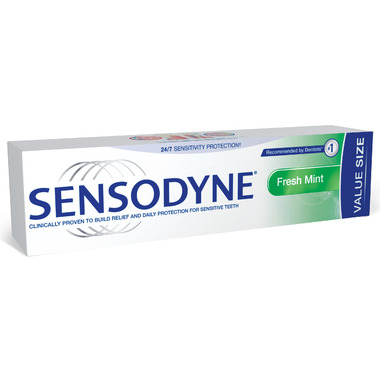 Sensodyne Daily Care Toothpaste
Sensodyne Fresh Mint Toothpaste has a formula with a fresh minty taste. It's clinically proven to build on-going protection over time, working 24/7 to help relieve sensitivity pain with twice daily brushing.
Dosage: Potassium Nitrate / Sodium Fluoride 5% / 0.24

Judy:
more than a year ago
My dentist recommended this product as I am an older individual and my teeth were becoming sensitive. Unlike other products designed for sensitive teeth, I like the taste. Also, it has a proper tube that you can squeeze easily to ensure it is all used, unlike another paste that I had tried.
1