Sew Cool Character Kit Fantasy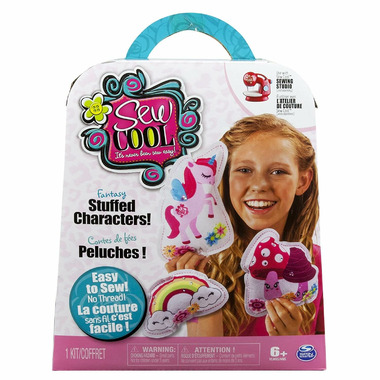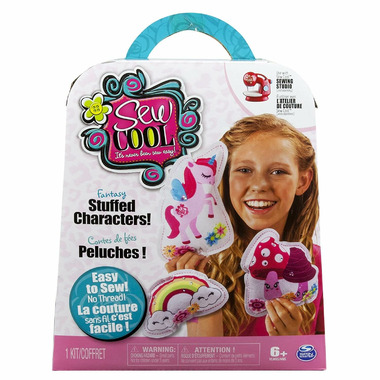 Sew Cool Character Kit Fantasy
Stitch. Stuff. Decorate. Create plush Stuffed Fantasy Characters using this colorful creative fabric kit and your Sew Cool Sewing Studio. The Sew Cool Studio is simple to use, with no bobbins to wind, no needles to thread and no foot pedal. With Sew Cool and its special fabric, it's never been sew easy. Unlike ordinary Sewing Machines, the Sew Cool Sewing Studio is designed specifically for ages 6 Plus.
First time sewers will enjoy instant encouragement because they can do it themselves. Making the Stuffed Fantasy Characters will encourage your child's imagination and develop hand eye coordination. With this Sew Cool creative fabric kit, kids can easily craft and customize fun and cuddly Stuffed Fantasy Characters. Personalize your creations with 25 gems, 30 fabric flowers and 8 buttons. The Sew Cool Sewing Studio's unique threadless technology is the safe and simple way for young kids to learn new creative skills. The Stuffed Fantasy Characters kit will have kids making their own personalized Fantasy Characters in no time. Design, stitch and decorate with Sew Cool.
Sew Cool Sewing Studio sold separately.