Shunga Intimate Kisses Aphrodisiac Oil
Strawberries & Champagne
100 mL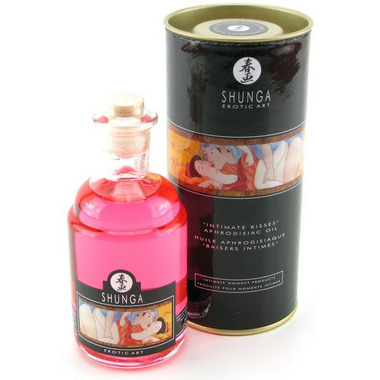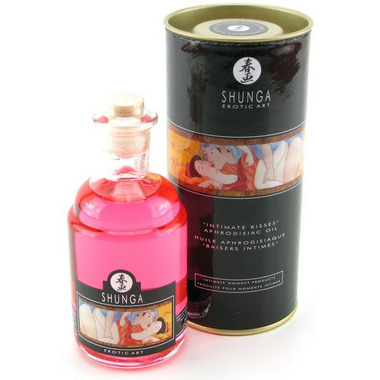 Shunga Intimate Kisses Aphrodisiac Oil
Strawberries & Champagne
100 mL
Intensify the pleasure and sensations of your partner's erogenous zones. Apply this oil, made of all natural ingredients, freely all over your partner's body. Then with soft gentle breaths of air, activate the oil's heating effect.
The gorgeous glass bottle contains 100 mL, and can be placed almost anywhere discreetly.
Features:
Perfect for use on erogenous zones
Breath-activated warming effect
Tastes exquisite
Heighten the senses
Sugar-free
Edible, Paraben-Free, Sugar-Free, Gluten-Free and Vegan.
Ingredients
(I.N.C.I.): Glycerin/Glycérine, Propylene glycol, Flavor/Saveur (Aroma), Sodium Saccharin, Color