Skin Essence Organics Rosehip Seed Oil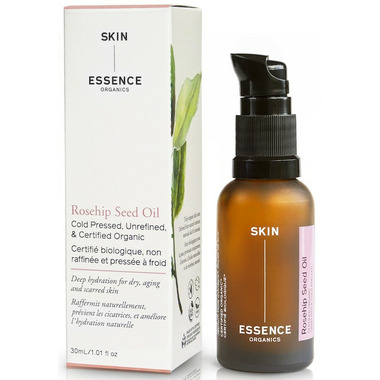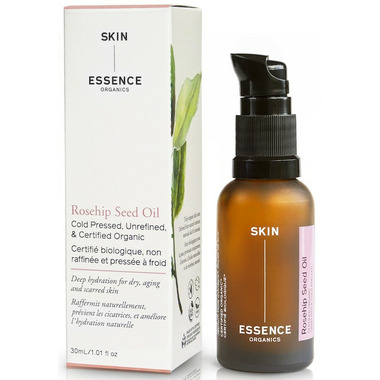 Skin Essence Organics Rosehip Seed Oil
Skin Essence Organics Rosehip Seed Oil contains one of nature's richest sources of essential fatty acids (Omega 3 & 6), vitamins and antioxidants. It can be used for naturally toning the skin, minimizing the appearance of wrinkles, preventing scarring, healing skin ti ssue & broken capillaries, reducing fine, rejuvenating skin cells and dramatically improving the skin's moisture levels, leaving the skin looking radiant and with a healthy glow. Rosehip Seed Oil also naturally contains Vitamin A, C & E, which delays the effects of skin aging, assists with cell regeneration, and stimulates collagen and elastin levels in the skin. This results in firmer, smoother, and more youthful skin tissue with improved elasticity.

Features:
Beneficial for age spots, wrinkles and damaged skin.
Hyper-pigmentation
UV damage from overexposure to the sun
Stretch marks, scars from surgery, burns, and acne
Psoriasis and eczema
Dermatitis and brittle nails
Dry and damaged hair
Not ideal for Acne prone skin
Certified Organic

Application:
Rosehip is a wonderful hydrator, and penetrates deep into dry or damaged skin. This oil may be used straight from the bottle as a moisturizer, but for optimal results and benefits, we recommend blending it with one of the Skin Essence facial moisturizers in a 50/50 ratio. Since it is such a gentle oil, rosehip is also an excellent choice for those with sensitive skin.

Ingredients:
100% Pure Rosehip Seed Oil*
Ingrédients:
100% Graine de Cynorrhodon*