Smart Start Yoga DVD With Rodney Yee And Colleen Saidman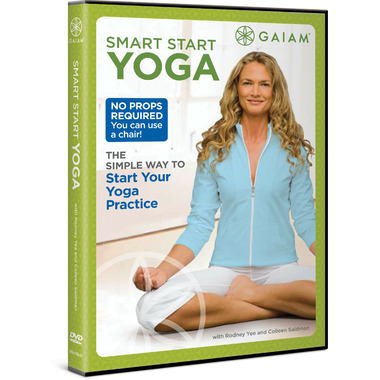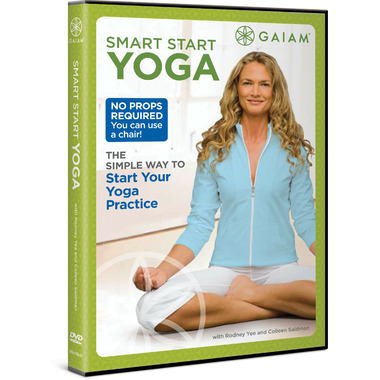 Smart Start Yoga DVD With Rodney Yee And Colleen Saidman
- We're sorry, this product is no longer available!
- Shop for other products in: Fitness DVDs

Find an escape from the hectic pace of life with highly-acclaimed yogis Rodney Yee and Colleen Saidman. Together they demonstrate 30 minutes of seated chair poses and 20 minutes of simple standing poses that help you re-center and re-balance. These twists, stretches and alignment work are all designed to be done anytime and nearly anywhere, whether you're at your desk or in the airport. There's no need for yoga studios, workout gear or even a mat. This simple and stress-free program is easy enough for anyone who needs to restore calm and control despite a busy schedule. 55 minutes. USA.
Smart Start Yoga DVD Includes: 30 minutes of guided chair poses, 20 minutes of guided standing poses, Seated meditation session, 50 minutes of stress-reducing guidance by Rodney Yee and Colleen Saidman.
RODNEY YEE: Rodney Yee was a professional ballet dancer who later studied Iyengar yoga. He travels nationally and internationally to teach workshops, teacher-trainings and retreats. Rodney has been designing and performing in Gaiam programs for over 10 years. He has been featured on Oprah and other national programs. COLLEEN SAIDMAN: After yoga helped her recover from back surgery, Colleen knew she wanted to teach. She is the co-owner and co-director of Yoga Shanti in Sag Harbor, N.Y. She also leads retreats and teacher-trainings nationally and internationally. Her work has been featured in The New York Times, New York Magazine and Yoga Journal.