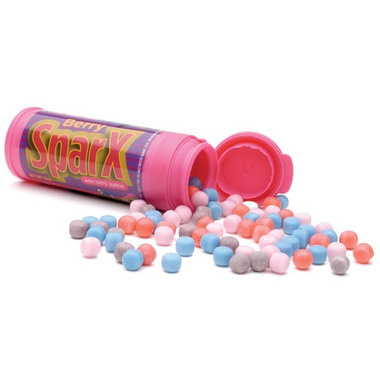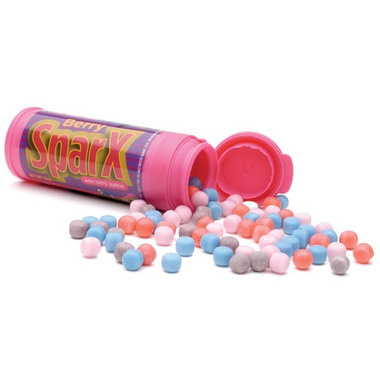 SparX Xylitol Candy are naturally flavored little candy "dots" that are rich in Xylitol. Kids love the great taste while parents can feel confident that they are giving their kids a treat which actually helps improve dental health. SparX candies are just what moms and all health conscious people have been craving - sweetened with 100% xylitol, they're tasty treats that don't promote tooth decay.
Features & Benefits:
All Natural
Great Tasting
Sweetened only with xylitol
Does not promote tooth decay
Helps to strengthen tooth enamel

Ingredients: Xylitol, Gum Arabic, Natural Flavors (Blueberry, Raspberry, Strawberry), Calcium Glycerophosphate, Magnesium Stearate, Beeswax, Natural Colors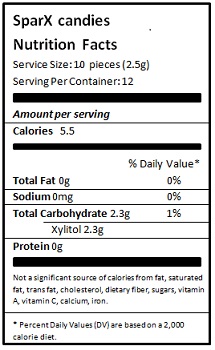 willowsprite:
more than a year ago
I bought these to give to my sons' teachers as an alternative to the sugar candy they give out as rewards in school. The berry flavour is the best of the three SparX varieties. With that being said, I wish the flavour was a bit stronger. The size is really cute, but kids tend to bite them because they are tiny. So try to get your kids to suck on them rather than bite them because they are really hard! The hardness makes the last longer, compared to other xylitol candies that just crumble when you pop them in your mouth.
Page
1