St. Francis Herb Farm Milk Thistle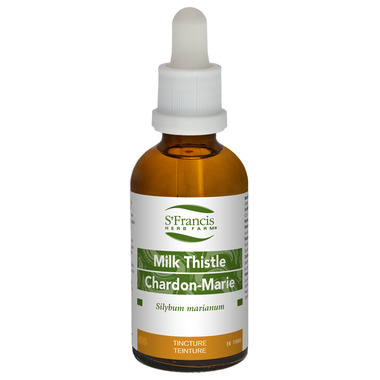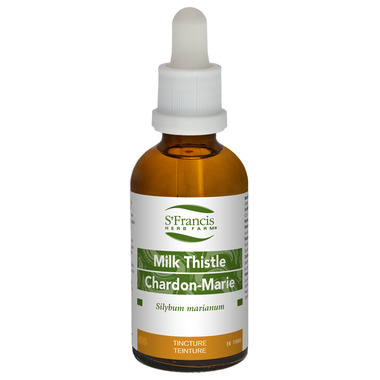 St. Francis Herb Farm Milk Thistle
Milk Thistle is used as a liver protectant, lessening damage from potentially hepatotoxic drugs, and in the treatment of liver disorders, including toxic liver damage caused by chemicals.

Suggested Usage: Adults: Take 0.83-1.33 ml (25-40 drops) 3x daily in a little water on an empty stomach.

Duration of Use: Use for a minimum of 3 weeks to see beneficial results.

Medicinal Ingredients (per 1 ml): Milk Thistle seed (Silybum marianum) 333 mg QCE (1:3)

Non-Medicinal Ingredients: Grain alcohol, Distilled water

Cautions and Warnings: Consult a health care practitioner if symptoms worsen or persist and before use if you are pregnant.

Known Adverse Reactions: Hypersensitivity (e.g. allergy) has been known to occur, in which case discontinue use.

Shikai:
more than a year ago
St. Francis Herb Farm milk thistle is the best product available and the price on well.ca is also the best. Years ago I frequently visited the area of Ontario where St. Francis Herb Farm was located and used a lot of their milk thistle product as it definitely does a grand job of toning up the liver. The benefits of increased energy and sense of well being in spite of our increasingly toxic environment speak for its effect. I was delighted to come across well.ca and St. Francis Herb Farm milk thistle after a number of years of difficulty finding the product.
Page
1