St. Francis Herb Farm HepatoDR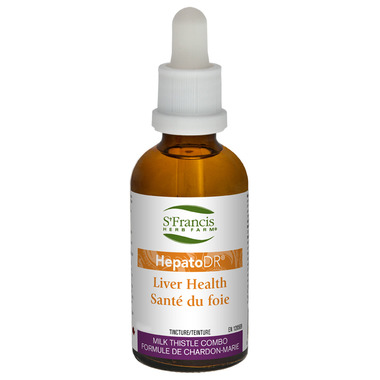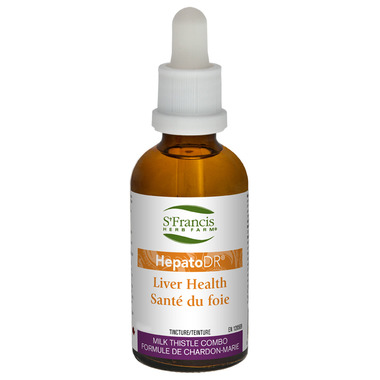 St. Francis Herb Farm HepatoDR
HepatoDR helps restore the liver and the ingredients – milk thistle, dandelion, globe artichoke, Oregon grape, wild yam, and Culver's root - have hundreds of years of traditional use behind them. This combination is used primarily as a liver restorative and to support liver detoxification.

Suggested Usage: Adults: 1.5-3 ml (45-90 drops) 3x daily in a little water between meals.

Medicinal Ingredients: Milk Thistle (Silybum marianum), Dandelion (Taraxacum officinale), Globe Artichoke (Cynara scolymus), Oregon Grape (Berberis aquifolium), Wild Yam (Dioscorea villosa), Culver's Root (Veronicastrum virginicum)

Non-Medicinal Ingredients: Grain alcohol, Distilled water, Vegetable glycerine

Cautions and Warnings: Consult a health care practitioner before use if you are taking prescription medication or have been diagnosed with liver, pancreatic, or gall bladder disease.

Contraindications: Do not use if pregnant or breastfeeding. Do not give to small children or newborns.



Courtney:
a few months ago
I used this during a spring/summer detox and I really believe it helped support my liver because I had more energy and felt a bit clearer-headed while taking it.
I will keep it on hand during the winter months for when I'm feeling extra sluggish. It stays good for years, so I will use this again next spring for another detox.
Buy the bigger bottle, if you use it as suggested, it goes quickly.
Thanks for the great prices and sales well.ca!
Page
1