St. Ives Energizing Citrus Body Wash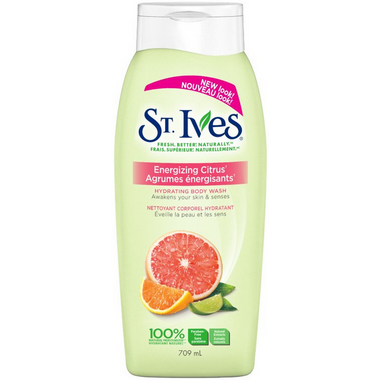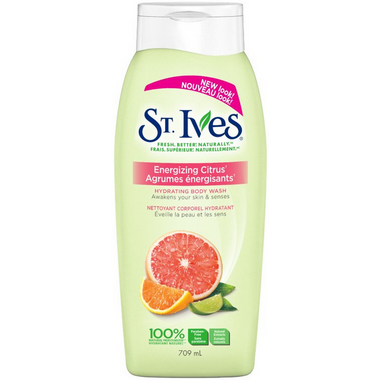 St. Ives Energizing Citrus Body Wash
Bye bye dullness! Live it up with this delicious, citrusy body wash for fresh, glowing skin. St. Ives® Energizing Citrus body wash made with 100% naturally sourced extracts is mild and gentle on skin, leaving you with a clean and cleansed feel.
Upgrade your shower experience with this body wash for skin that feels soft and smooth. With 100% naturally sourced lemon & tangerine extracts, this body wash helps awaken your skin and your senses with a fresh lather and an energizing citrus fragrance to kick-start your day!
A body wash that is enjoyable to use and lathers off easily, St. Ives® Energizing Citrus body wash has 100% naturally sourced moisturizer that will leave your skin feeling refreshed and revived.
Dermatologically tested and paraben free, this St. Ives® Energizing Citrus body wash cleanses for visibly soft and smooth skin. Use daily with St. Ives® lotions for additional moisturization!
Features:
Dermatologist Tested
Paraben Free and Hypoallergenic
Use daily with St. Ives lotions to enjoy skin that looks and feels smooth, healthy and full of life!
Mild and gentle on skin
Scent wakes you up in the morning

Lathers easily and is easy to rinse off

Instructions for Use
: Pour a generous amount of body wash onto your hands or favourite squishy pouf! Lather over wet skin, soaking up the incredible scent. When you're done, simply rinse off and enjoy the clean and cleansed feeling of using St. Ives® Energizing Citrus body wash!