Sudsatorium Red Queen Lip Tint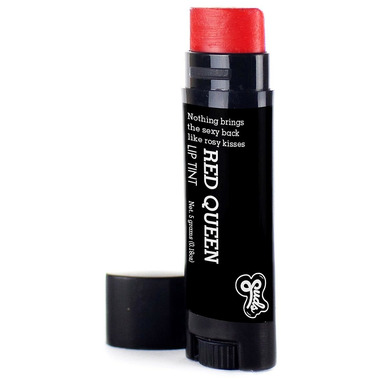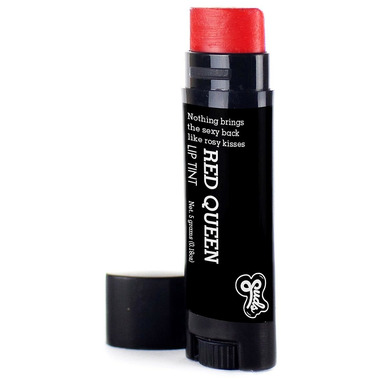 Sudsatorium Red Queen Lip Tint
Have your lips gone from living in technicolour to dreary black and white? Pump up the volume with a splash of scarlet red lip balm for a brilliant burst of colour. Now your pout is sure to pop every time you enter the room! Sudsatorium's pucker lip balm is flavoured with fresh lemons, sweet agave and breathtakingly fragrant Turkish rose oil. Comforting Shea butter and healing rosehip oil give a light emollient base for this lip tint with zero greasiness.

Featured Ingredients:
KIng's Cure-All: Evening primrose oil is cold pressed from the seeds of the evening primrose plant, also known as "king's-cure-all." Evening primrose is highly effective at treating dry, itchy skin and has been shown to help eczema, psoriasis and acne.

Honey Water: Made from the roots of the agave plant native to Mexico, the ancient Aztecs referred to agave nectar as "aguamiel" or honey water. Much akin to honey, agave nectar was used medicinally to treat wounds, cure digestive issues and treat many other conditions
Wax On, Wax Off: Besides bees, nature offers up plenty of other plant-based waxes that allow vegans to enjoy the beauty care benefits of wax. Through the production of rose absolute, a powerfully fragrant perfume distilled from rose petals, a solid wax can be extracted. This rose wax has many soothing properties for the skin, helping to trap in moisture for not only softer lips, but noticeably plumper ones thanks to water retention

Directions: Prep your pout first by scrubbing down with one of our Sudsatorium lip scrubs. Apply your lip tint and get ready for colourful smooches.

Ingredients: Organic Evening Primrose Oil (Oenothera Biennis), Fair Trade Organic Shea Butter (Butyrospermum Parkii), Wild Harvested Candelilla Wax (Euphorbia Cerifera), Organic Rose Oil (Rosa Damascena), Organic Sicilian Lemon Oil (Citrus Limonum), Organic Beet Extract (Beta Vulgaris), Organic Annatto Seed Extract (Bixa Orellana).