Sudsatorium Salt of the Earth Bath Soak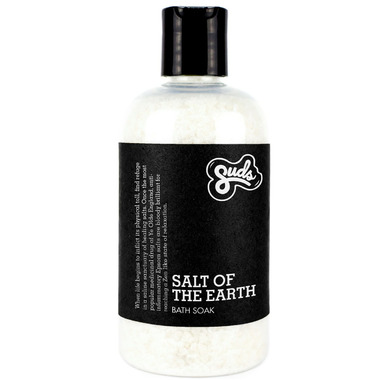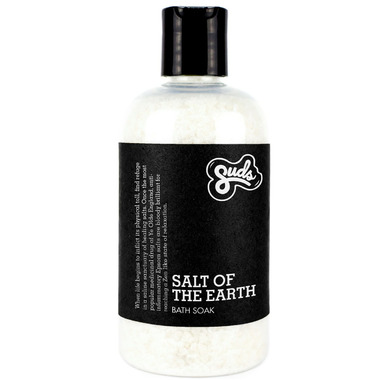 Sudsatorium Salt of the Earth Bath Soak
When life inflicts its physical toll, find refuge in a saline sanctuary of healing Epsom salts. Fold in smatterings of earthly delights in the form of peaceful patchouli, detoxifying kaolin and ylang ylang, and you'll be well on your
way to achieving the ultimate body bliss.


Featured Ingredients:
Flowers of Flowers: Exquisitely fragrant, we use ylang yang oil to help unfurl frazzled brows and set the stage for a night of sweet dreams /

One Wise Man: Myrrh has been used throughout human history for everything from incense to dental surgery where its natural anti-inflammatory properties helped ease pain
Yay For Clay: Deeply detoxifying, the kaolin clay in our Salt of the Earth soak cleanses congested pores of built up oil and debris

Directions: Fill your bathtub with warm water, toss in as much (or as little) of your soak as you're ready to handle under running water and lay back to enjoy its loving embrace. Don't dilly dally or else you'll miss out on all the gorgeousness!

Ingredients: Harvested Sea Salt (Sodium Chloride), Epsom Salt (Magnesium Sulfate), Kaolin Clay, Palm-Free Sodium Cocoyl Isethionate, Organic Sandalwood Oil (Santalum Spicatum), Organic Myrrh Oil (Commiphora Myrrha), Organic Ylang Ylang Oil (Cananga Odorata), Organic Patchouli Oil (Pogostemon Cablin)