Sudsatorium Shipwracked Body & Hand Soap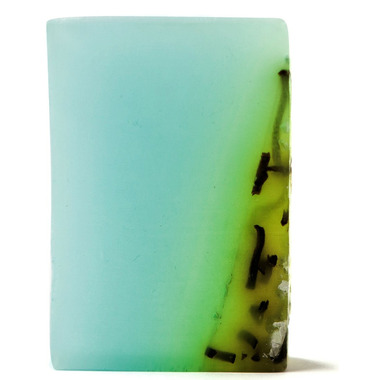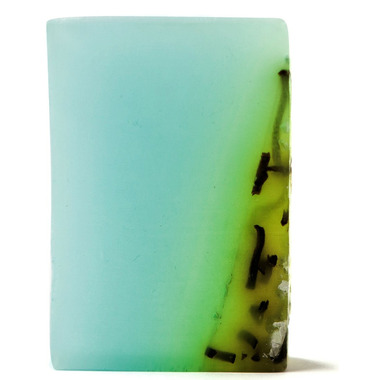 Sudsatorium Shipwracked Body & Hand Soap
Ain't life a beach? Recreate the tranquility of the ocean with Sudsatorium's softening bladderwrack seaweed sudser, complete with a crust of scrubby sea salt to stimulate your body and sole. Reviving lavender and lime refresh your hide to deliver glowing skin.

Featured Ingredients:
Sea Veg: Bladderwrack seaweed is a species of kelp primarily harvested from the waters off the coast of Japan, Canada, Peru, and Ireland. Herbalists consider seaweed to be one of the best adaptogens, meaning that it may be capable of correcting health-related disorders of the body. Sudsatorium uses the fettuccine-like strands in their Shipwracked soap to help scrub away dry skin and boost lather while sudsing up
Green Godess: Lime oil has been shown to be excellent at keeping bacteria at bay, making it the ideal ingredient for soap to help maintain healthy, radiant skin. There are numerous home remedies that call for the use of limes to combat oily skin, clogged pores and cellulite because of its inherent astringent qualities that work to mop away excess oil and firm up skin
Burn Out: Lavender oil is an effective treatment for damaged skin, a discovery we can credit to French chemist Rene Gattefosse. In the early 20th century Rene Gattefosse once burnt his arm during a failed experiment, and in his frenzy to put out the blaze, accidentally dunked his arm in a vat of lavender essential oil, mistaking it for plain old water. He was amazed at how quickly his skin healed and how little scar tissue was left behind, driving him to begin studying lavender in greater depth, providing the framework for much of what we now know about the skin healing benefits of this herbal cure all.
Ingredients: Fresh Organic Lime Peel and Organic Bladderwrack Seaweed Infusion (Citrus Aurantifolia and Fucus Vesiculosus and Aqua), Fair Trade Organic Coconut Oil (Cocos Nucifera), Organic Rapeseed Oil (Brassica Napus), Fresh Organic Lime Juice (Citrus Aurantifolia), Organic Palm-Free Glycerine, Organic Sorbitol, Palm-Free Sodium Stearate, Sodium Hydroxide, Fine and Coarse Hand Harvested Sea Salt (Sodium Chloride), Non-Nano Titanium Dioxide, Organic Lavender Oil (Lavandula Augustifolia), Wild Harvested Seaweed Absolute (Fucus Vesiculosus), Organic Lime Oil (Citrus Aurantifolia), Organic Dried Bladderwrack Seaweed (Fucus Vesiculosus), Organic Spirulina Extract (Arthrospira Platensis), Organic Turmeric Extract (Curcuma Longa), Organic Spinach Extract (Spinacia Oleracea)