Suncoat Nail Polish Remover With A Pump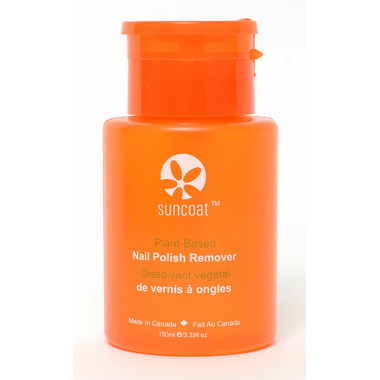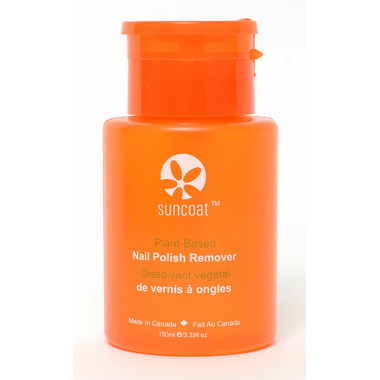 Suncoat Nail Polish Remover With A Pump
This plant-based nail polish remover is made from corn stock fermentation and is enriched with vitamin E. It removers all nail polishes, water-based and conventional. It has oil like consistency, will not dry or discolour nails.
Packaged in a handy container that gives you easy and spill-free access to the remover. No twisting, pouring, or fussing required—a simple press is all you need to deliver the perfect amount onto your cotton ball.

Features and Benefits:
Spill-free
Vegan
Biodegradable

Ingredients:
Ethyl lactate (form corn stock fermentation), dimethyl adipate, vegetable glycerin, Tocopherol (vitamin E), lemon peel oil.

Danielle:
a few months ago
I was apprehensive to buy a natural nail polish remover as I've heard so many others that don't work. I found this one you had to rub just as much as your standard chemical nail polish remover (I'm not talking 100% acetone); it had an almost sweet, clean smell to it; the oily feel makes your nails feel moisturized and not dried out like other removers; and, the pump makes it easy to dispense and less likelihood of spills. I would highly recommend this product if you're looking for a safe and natural alternative to removers, that's got the added bonus of being a Canadian product!
Page
1