S'well Shimmer Collection Stainless Steel Water Bottle Angel Food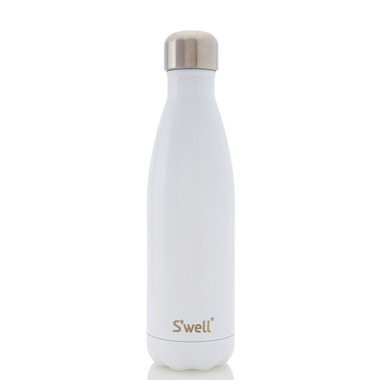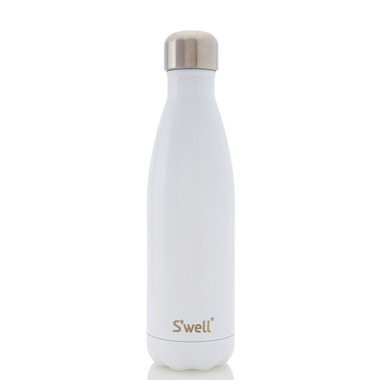 S'well Shimmer Collection Stainless Steel Water Bottle Angel Food
S'well Shimmer Collection Stainless Steel Water Bottle provides a high gloss, lacquered finish making this water bottle great for keeping hydrated and stylish!
Features:
Keeps your drinks cold for 24 hours, hot for 12
18/8 double-walled stainless steel, non-toxic, non-leaching and BPA free
Bottles do not condensate
Mouth is wide enough for ice cubes and drip-free sipping
Vacuum sealed, keeps liquids and carbonation fresh
Fits in standard sized cup-holder
Eva:
more than a year ago
While it definitely keeps cold things cold, it doesn't insulate hot as much. Hot drinks stay hot for an hour or two then it's just warm for the next couple hours. The paint is very soft so it's easily scratched and chipped. I had mine for 10 days and it has a dozen deep scratches on it exposing the steel underneath.
Danielle:
more than a year ago
Finally purchased this after trying to talk myself out of it for months. It's an absolutely gorgeous water bottle and it works. I'd prefer to not use a plastic re-usable water bottle (nalgene, etc) and this is the first stainless bottle that doesn't have a distinct metal taste. Highly recommend for anyone who can afford to splurge / I think it would make a lovely gift.
Page
1