SwimWays Toypedo Light Up Bandits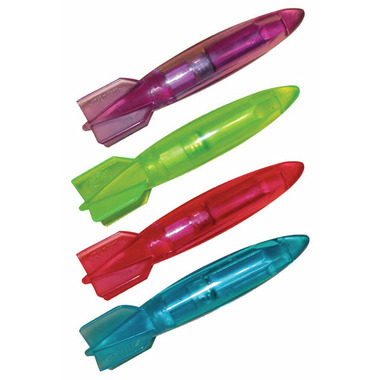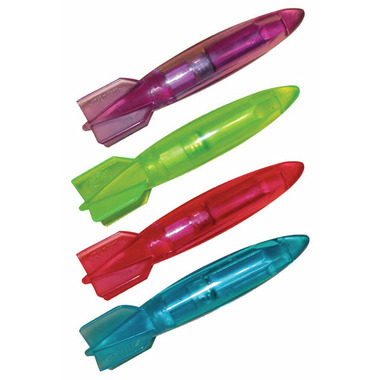 SwimWays Toypedo Light Up Bandits
SwimWays Toypedo Lite-Up Bandits have all the fun of the SwimWays Toypedo Bandits only with impact-activated lights inside to make them glow underwater!
Features:

SwimWays Toypedo Lite-Up Bandits are torpedo-shaped water toys that light up in the water!
Features amazing hydrodynamic action and glides underwater up to 20 feet
Great for everyday play, swim practice, and for pool parties too
4 colourful bandits in every pack - perfect for sharing with friends and pool party favours
Batteries included (batteries are non-replaceable)
WARNING: Item can travel into deep water. Always keep children in sight within quick and easy reach when they are in the water. Do not allow children to play where water is too deep for their swimming ability. Only throw item under water and not at another person. Use of goggles is recommended while playing.

Suitable for ages 5 years old and up.