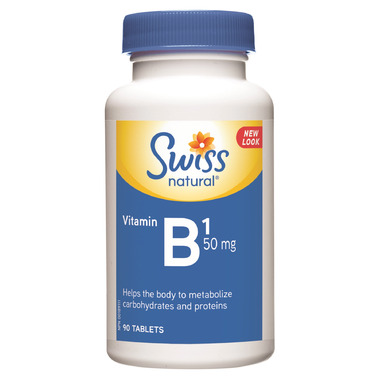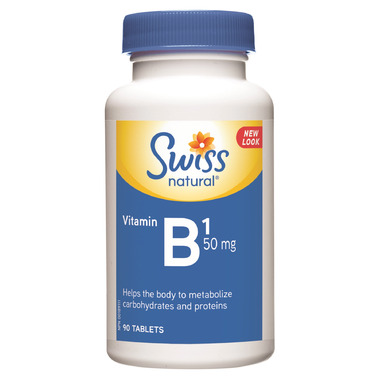 - We're sorry, this product is no longer available!
- Shop for other products in: Vitamin B

Thiamine, or Vitamin B1, functions in metabolic reactions by breaking down carbohydrates into energy. Thiamine also plays a role in promoting growth and repair of all body tissues. Thiamine stabilizes appetite, the nervous system, the heart and the muscles.
The B-Compound vitamins are probably the single most important set of factors needed for proper maintenance of the nervous system, proper functioning of the cell and its energy metabolism. Any kind of mental or physical stress as well as poor eating habits greatly increase the body's need for B Vitamins. Since B Vitamins are water soluble, meaning any excess is not stored but excreted or lost through perspiration - thus, the B Vitamins must be supplied as the body needs them, on a regular basis.