T. Lees Soap Co. Pink Grapefruit & Mint Lip Balm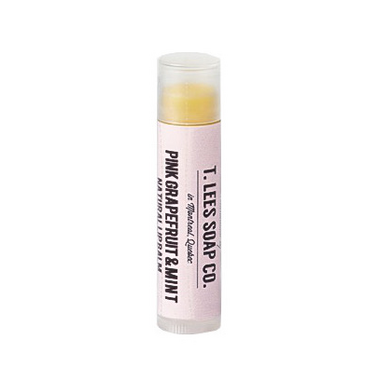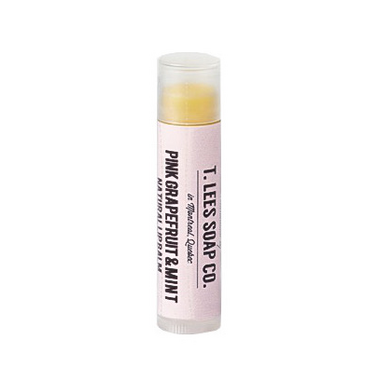 T. Lees Soap Co. Pink Grapefruit & Mint Lip Balm
Loaded with nourishing ingredients like mango butter, vitamin E and beeswax our all natural lip balms will moisturize and protect your lips leaving them soft and healthy. Available in a variety of flavours.
Key Ingredient Benefits:
Mango Butter: Rich in antioxidants and emollients as well as vitamins A and E, it helps soften and moisturize rough dry skin.
Beeswax: By forming a barrier on the surface of the tender skin of your lips, beeswax offers protection against irritants such as harsh weather while acting as an emollient and a humectant, drawing moisture to the skin and sealing it in. Beeswax also contains vitamin A, which may be beneficial in softening and re-hydrating dry skin and in cell reconstruction.
Vitamin E: A powerful antioxidant which plays a crucial role in protecting skin cells and membranes from environmental damage.
Directions:
Apply as needed
Ingredients:
Organic coconut oil, organic beeswax, mango butter, avocado oil, soy lecithin, vitamin E, pink grapefruit oil, peppermint oil
Caution:
For external use only. Discontinue use if irritation occurs.

Natural, gluten free, dairy free, non-GMO