Tasty Bite Organic Ancient Grains Rice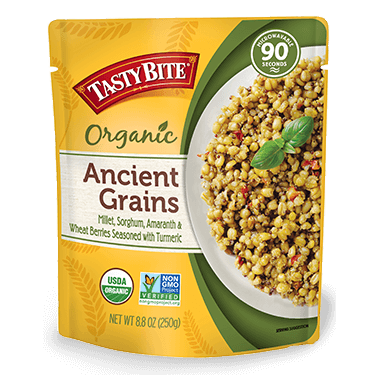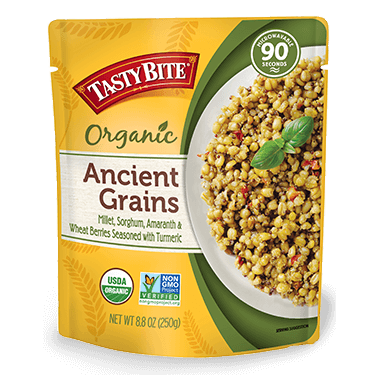 Tasty Bite Organic Ancient Grains Rice
Swap out your plain rice tonight and try Ancient Grains. It's full of great grains like Millet and Amaranth, seasoned with turmeric and tossed with wheat berries. It's a fresh take on ancient grains.
Features:
Millet, Sorghum, Amaranth & Wheat Berries Seasoned with Turmeric
Microwaveable Pouch
Ready in 90 seconds!
Certified organic
All Natural and Non-GMO Project Verified
Gluten Free and Kosher
Vegetarian & Vegan friendly
Ingredients:
Water, Whole Grain Wheat Berries*, Whole Grain Pearl Millet*, Whole Grain Sorghum*, Whole Grain Amaranth*, Whole Grain Finger Millet*, Sunflower Oil*, Dried Onion*, Dried Red Bell Pepper*, Salt, Dried Garlic*, Chili Peppers*, Turmeric*.