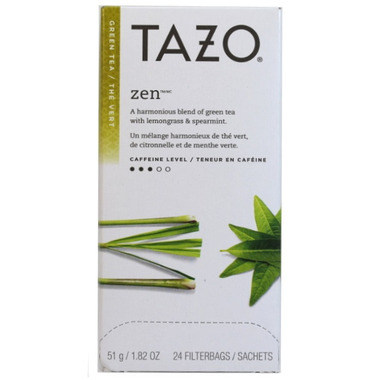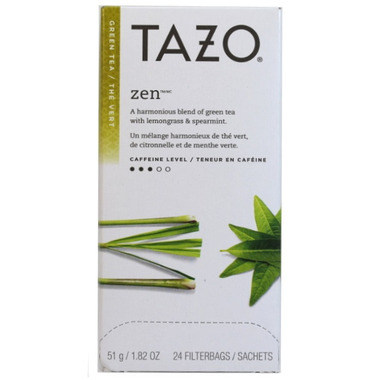 Tazo Zen tea is a harmonious blend of green tea with lemongrass and spearmint.
Tazo Zen Tea is a refreshing and invigorating blend of full-flavored, pan-fired green teas from China, blissfully combined with lemon verbena leaves, lemongrass and spearmint. Its sweet, lingering flavor can't be fully expressed in words, but must be directly experienced.
Tasting Notes:
Earthy, lemony, minty, sweet.
Enjoy this with:
A fruit scone and a sense of harmony.
Ingredients:
Green tea, lemon verbena leaves, spearmint leaves, lemongrass, natural flavours.