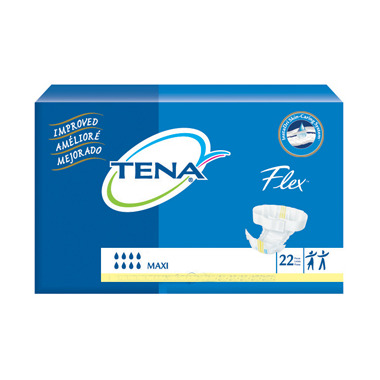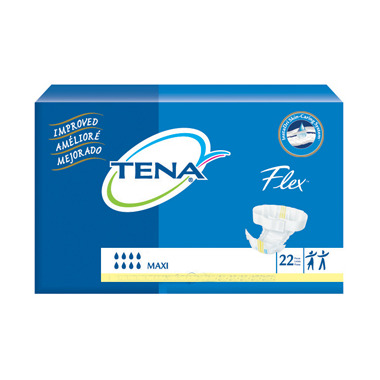 A breakthrough for skin-care, comfort and dignity. TENA Flex now incorporates a unique 100% breathable backsheet that lets the air, not the fluid, circulate. This helps to maintain a healthier skin and because of the cloth-like covering, both comfort and dignity are greatly improved. Furthermore, because it's all-in-one, there's no extra fixation required. TENA Flex with new FeelDry™ offers outstanding dryness to the user and ease of use to the carer, providing the highest quality of care.

71-107 cm / 28"- 42"
Please call TENA directly at 1-800-510-8023 to request a free sample of this product.