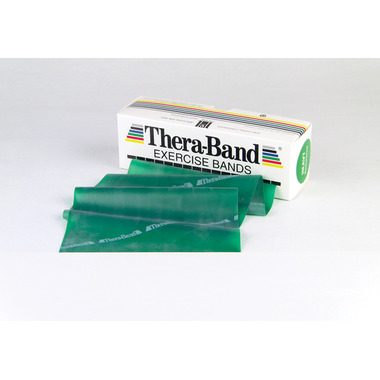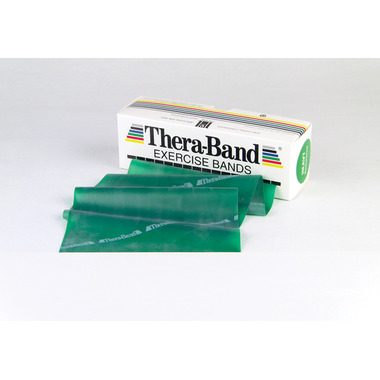 The Thera-band system of progressive resistance is available in several resistance levels. Ideal for upper and lower body conditioning. To use, simply cut the appropriate length from the Theraband roll. Improves strength, range of motion and/or co-ordination of small and large muscle groups.

Features:
Green
Heavy resistance
18 ft. per box
Maryse:
more than a year ago
The Thera band exercise band is by far a much better band than any one you can buy in large stores. Also, buying a roll is an even better value and you can cut it at the lenght you are comfortable with. I looked everywhere to replace my old one (which I had for many years) and could not find it. Thank you well.ca for providing me with a great product I could not find anywhere at a very reasonable price and delivered to my home !
Page
1