TheraNeem Kids Therape Shampoo & Bodywash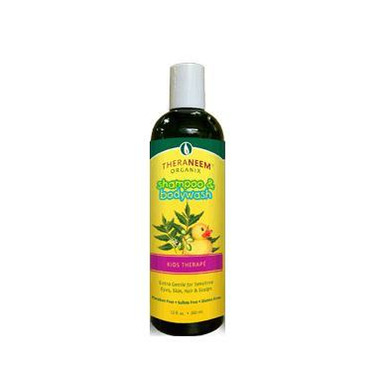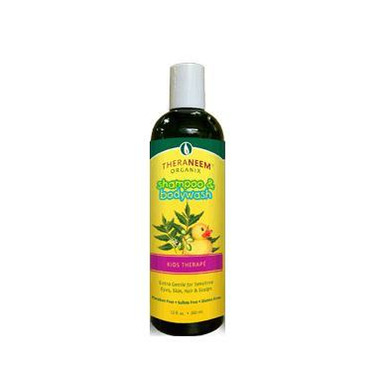 TheraNeem Kids Therape Shampoo & Bodywash
Use TheraNeem Kids Therapé Shampoo & Bodywash to take extra care of your little one's sensitive skin, hair and scalp. Now with even more organic Neem oil & Neem leaf extract, calming chamomile and calendula, this formula will gently deep clean without harsh chemicals or soaps.


Shampoo Ingredients: Aqueous Extracts of Azadirachta Indica (Neem) Leaf*, Calendula Officinalis*, Chamomilla Recutita (Chamomile)*, and Lavandula Angustifolia (Lavender) Flowers*, Aloe Barbadensis Leaf Juice*, Coco Glucoside, Decyl Glucoside, Sodium Lauroyl Lactylate, Disodium Cocoglucoside Citrate, Kosher Glycerin, Polysorbate 80, Panthenol, Azadirachta Indica (Neem) Oil*, Hydrolyzed Rice Protein, Phenoxyethanol, Ethylhexyl Glycerin, Guar Hydroxypropyltrimonium Chloride, Essential Oils of Citrus Sinensis (Orange) and Lavandula Angustifolia (Lavender), Potassium Sorbate, Citric Acid.
* Certified Organic
AB:
more than a year ago
I was scared to buy this product because of the previous reviewer's comments about the smell, but luckily my experience has been very positive. Including the smell, which I find to be quite mild and herbal (and I have a very sensitive nose - lots of fragranced products bother me and give me migraines). The cleansing ability is equal to that of a good quality non-sulfate shampoo. It is a very runny product so you have to be ready for that.
Julie:
more than a year ago
Not in love with this shampoo. The smell is overwhelming. Very strong citrus and lavender scent. It lathers nicely and the neem is supposed to be quite good for sensitive skin, but the smell was so powerful I bought a cheaper brand for everyday use. I'll only use this shampoo when my daughter has an eczema breakout or when lice is going around her school - apparently they don't like the smell either.
Page
1