Thymes Frasier Fir Gilded Ceramic Reed Diffuser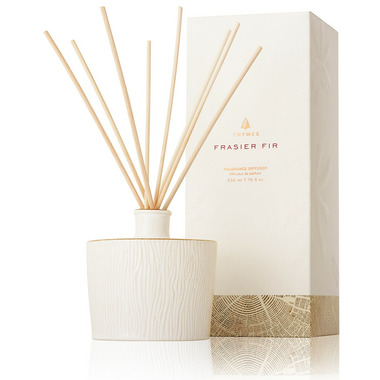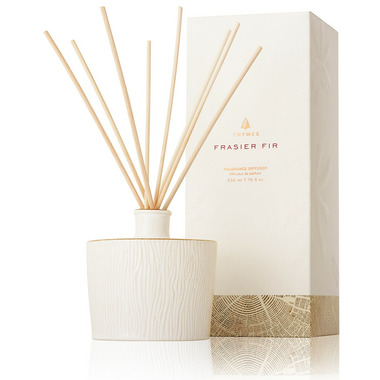 Thymes Frasier Fir Gilded Ceramic Reed Diffuser
The Gilded Ceramic Reed Diffuser spreads the freshly cut forest scent of crisp Siberian Fir needles, heartening cedarwood and relaxing sandalwood through your surroundings. This home décor piece is beautifully modern and trimmed with 24-karat gold. Slender rattan reeds absorb the scented oil, releasing a fresh ambiance to fill large spaces.

Gilded Collection: Wintery white and 24-karat gold trimmings bring to life the quintessential aromatic snap of Thymes' classic Frasier Fir scent to stun in the most elegant way.

Thymes' unique formulations are specially developed to create products that are effective yet beautiful, a pleasure to use or share with others. Thymes opt for natural, high quality, plant-based ingredients instead of chemical ingredients whenever possible.