Tommee Tippee 10oz Sippee Cup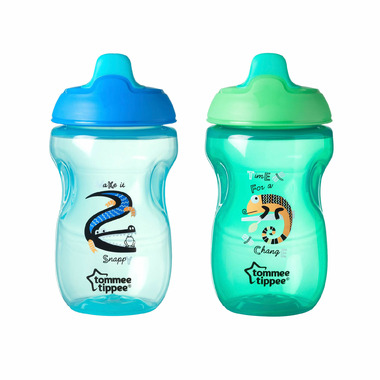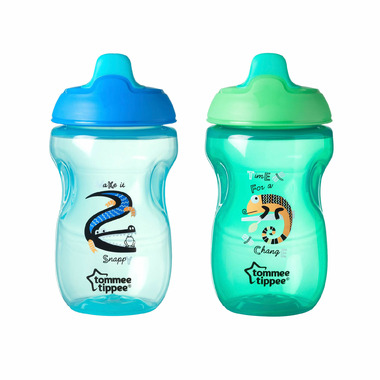 Tommee Tippee 10oz Sippee Cup
From about 7 months onwards your little one will be crawling and toddling, so they'll need to start drinking more fluids. Our Sippee Cup with a new, easy clean valve and 10 oz/300ml capacity is the perfect choice at this stage, designed to keep busy toddlers happy and hydrated all day!
Your little one will love this cup's chunky design, easy­grip sides and soft non­spill spout - just like a grown­up's water bottle. You'll love that they are developing grown-up drinking skills. As with all Tommee Tippee cups, you can add on handles from other cups in the range if your little one is happier that way, and you can remove the two-piece, non­spill valve to practice free-flow drinking whenever you want.
As with all Tommee Tippee products, we want you to love this bottle as much as your toddler will, so cleaning the cup is simple and worry free. The two-piece valve is easily removed and accessible for inspection and cleaning. All parts can be separated and washed either in hot, soapy water, in the dishwasher (top shelf) or in a steam sterilizer.
Features:
Designed for babies from about 7 months featuring a new, easy clean valve
New and improved, removable two-piece valve is easily accessible for cleaning and it keeps mess to a minimum
Perfectly designed to keep your toddler happy and hydrated; helps develop grown-up drinking skills
Chunky yet lightweight with easy­grip sides, perfect for little hands
Super soft spout is gentle on your baby's gums when teething from about from 7 months onward
Large 10 oz./300 ml capacity bottle, available in a variety of colors and patterns both kids and parents will love
All Tommee Tippee cups are BPA free, with interchangeable parts