Soluble Fiber Supplement
100 chewable tablets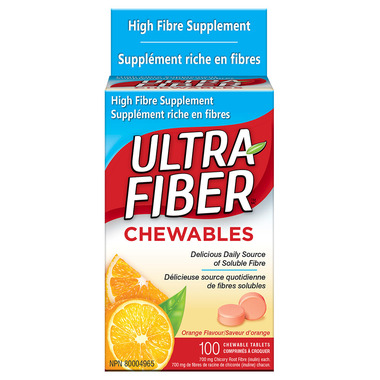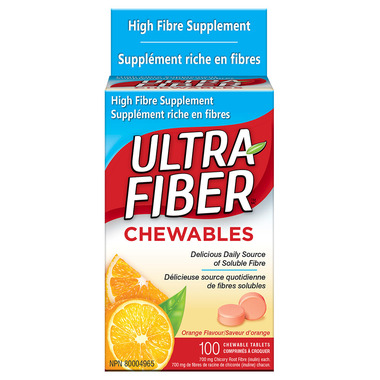 Ultra-Fiber Chewables
Soluble Fiber Supplement
100 chewable tablets
ULTRA-FIBER® Chewables
Soluble Fiber Supplement
Natural fiber source
Chewable…No water needed with delicious orange taste
Convenient, easy-to-carry bottle
Now taking a daily soluble fiber supplement just got easier, more convenient and delicious!

The typical American diet is low in fiber. The recommended daily value for fiber, based on a 2000 calorie per day diet is 25 grams. According to U.S. government reports, it is estimated that the current dietary fiber intake is 10 to 15 grams per day in the United States, which is less than optimal.

Taking ULTRA-FIBER Chewables, a delicious tasting natural fiber source, as directed, can add up to 25% of the recommended daily value of fiber to a person's diet. ULTRA-FIBER Chewables have a delicious orange flavor.