Urban Hippie Vanilla and Cinnamon Flax Seed Granola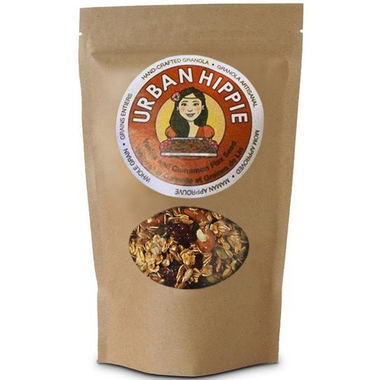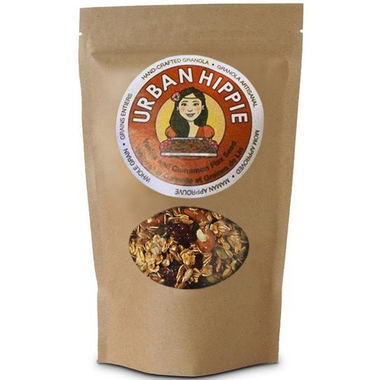 Urban Hippie Vanilla and Cinnamon Flax Seed Granola
This is the perfect granola for anyone who wants a simple but delicious granola. Add your favourite berries and bananas to a bowl and drench in the milk of your choice. Perfect for kids snacks, schools, and offices. Mom approved. This Urban Hippie Granola also goes great on yogurt, with milk or by the handful.
Some call flax seed one of the most powerful plant foods on the planet. Enjoy this high fibre super food along with cinnamon known to be one of the most delicious and healthiest spices on the planet. It can lower blood sugar levels, reduce heart disease risk factors, has anti-inflammatory properties and is loaded with antioxidants.
Features and Benefits:
Whole grain
High in fibre
Dairy free
Nut free
Vegan Friendly
Non-GMO
No artificial ingredients, preservatives or colouring
Ingredients:
Non-GMO Oats, Raisins, Flax Seeds, Sunflower Seeds, Canola Oil, Brown Sugar, Sea Salt, Cinnamon, Vanilla.