Vaseline Petroleum Jelly Original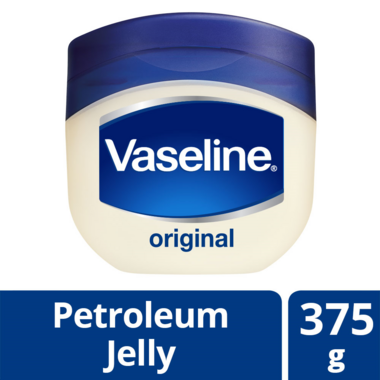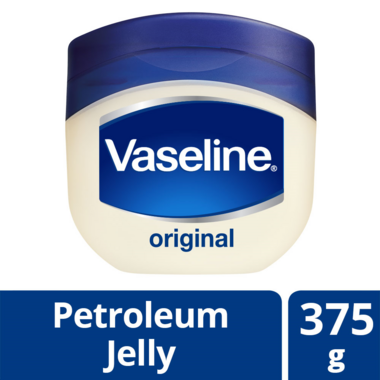 Vaseline Petroleum Jelly Original
Vaseline Jelly is the original skin protectant – it has been used in North America to protect and help heal dry skin since 1870, and to this day, it effectively cares for your skin. Vaseline Petroleum Jelly Original is triple-purified and hypoallergenic, and is the ideal product for a multitude of uses, including a moisturizer for sensitive skin.
Vaseline Petroleum Jelly Original is a product you can trust. Its triple-purification seal guarantees each jar of Vaseline Jelly has been purified not once, but three times to remove impurities. It is dermatologist recommended and it is effective for people with extremely dry and sensitive skin. Vaseline Petroleum Jelly Original is also a fragrance free, hypoallergenic moisturizer that is non-irritating and non-comedogenic (it won't clog your pores).
Original Vaseline Jelly has many uses, including personal care, baby care, and beauty. Vaseline Jelly Original penetrates into surface skin layers and locks in moisture to create a protective barrier. By restoring skin's moisture, it assists the skin's natural recovery to help alleviate dry skin. This can rejuvenate visibly dry skin and help reduce the appearance of fine, dry lines.
A moisturizer for sensitive skin should be gentle on the skin, safe and effective at moisturizing and protecting your skin. Vaseline Petroleum Jelly Original combines all of these properties in one convenient, flip-cap jar. Regular use of this hypoallergenic moisturizer will help you gently care for your skin and maintain smooth, deeply moisturized skin.
Features:
Made with100% pure petroleum jelly
Dermatologist Recommended
Hypoallergenic and non-comedogenic (won't clog pores)
Triple-purified; purity guaranteed
Best for dry skin, dry itchy skin, and sensitive skin
Directions:
Apply the affected area only.
Ingredients:
Petrlatum