Vega One All-In-One Chocolate Nutritional Shake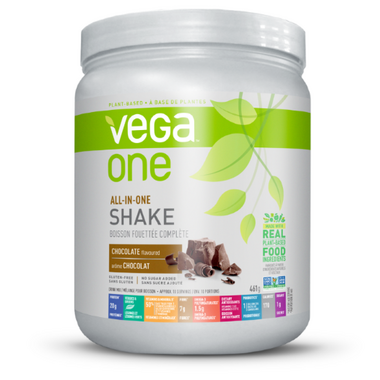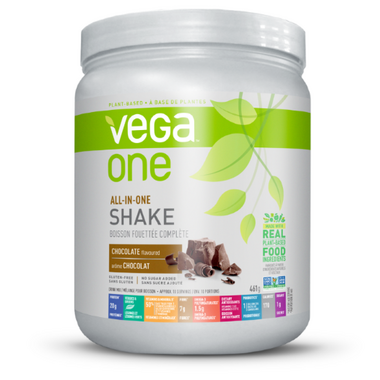 Vega One All-In-One Chocolate Nutritional Shake
Good for your body and the planet, Vega One Nutritional Shake is the clean, plant-based choice to fuel your healthy, active lifestylewithout compromise. Formulated by Brendan Brazier, professional Ironman triathlete and bestselling author on performance nutrition, Vega One Nutritional Shake is free from dairy, gluten and soy, and contains no added sugar, artificial flavours, colours or sweeteners.
Made from natural, whole food ingredients, Vega One is a convenient, all-in-one supplement, packed with:
50% daily intake of vitamins and minerals
15 g protein
6 g fibre
1.5 g Omega-3
Antioxidants
Probiotics
Greens
Make more than just a shake with this nutritional supplement. Try making gluten free donuts with peanut butter frosting with this recipe on our blog, The Well!
Recommended Dose (adult):
Mix one level scoop of Vega One Nutritional Shake in 1-1.5 cups (250-375 mL) of ice-cold water, juice or non-dairy beverage, shake well and enjoy.