Vega Sport Lemon Lime Pre-Workout Energizer Singles Box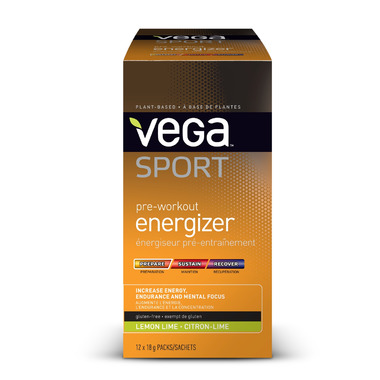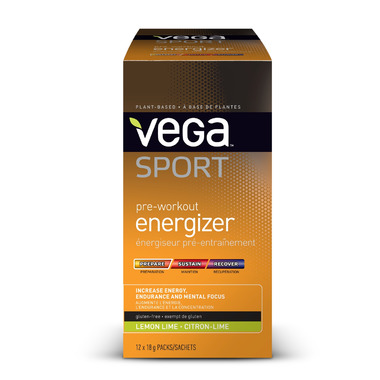 Vega Sport Lemon Lime Pre-Workout Energizer Singles Box
Vega Sport Pre-Workout Energizer is a pre-workout drink mix sporting a unique blend of 13 synergistic plant-based performance-improving ingredients, like green tea, yerba mate, coconut oil and rhodiola, specifically selected to:
Provide immediate and sustained energy
Increase endurance, aerobic and anaerobic capacity
Enhance mental focus and recovery
Featuring two complementary carbohydrates, Pre-Workout Energizer is balanced to provide both instant and slower-burning fuel for your workouts. Organic sprouted brown rice syrup has a high glycemic index (90), entering the bloodstream quickly, while organic palm nectar has a low glycemic index (35), providing slow, steady energy that will not spike or crash.
Take Vega Sport Pre-Workout Energizer 20 minutes before your workout to help you get in the zone with energy to burn!
Recommended Dose (adult):
Mix one pack of Vega Sport Pre-Workout Energizer in 1 cup (250 ml) of cold water and drink 20 minutes prior to exercise to enhance athletic and mental performance.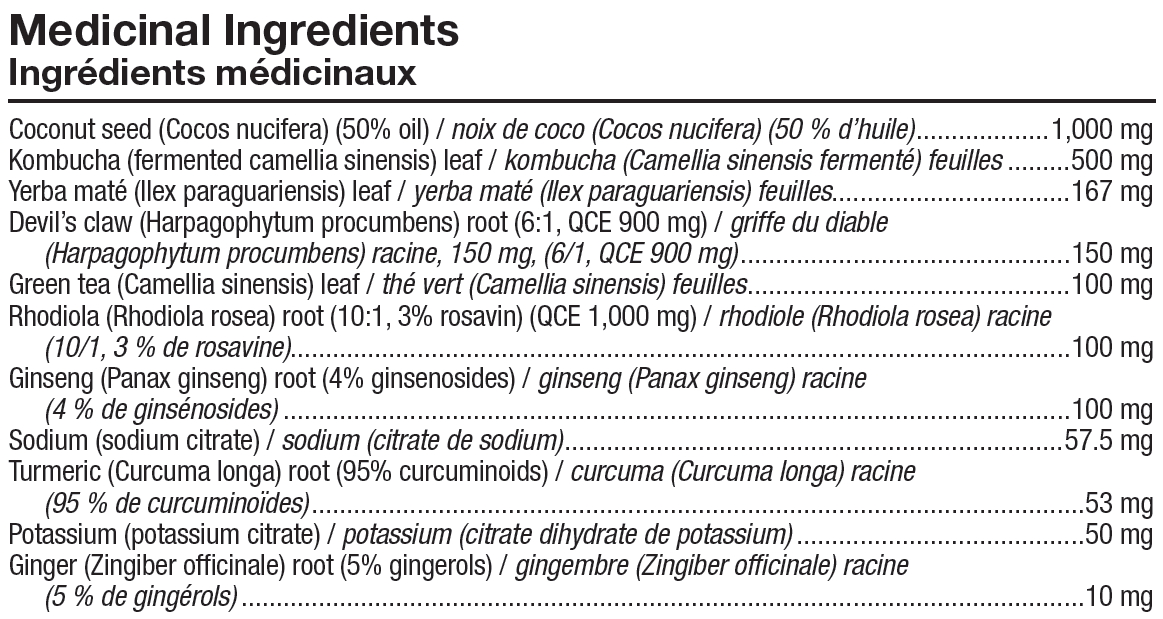 Non-Medicinal Ingredients:
Sprouted whole grain brown rice syrup, organic palm nectar, natural lemon and lime flavours, organic spinach leaf, citric acid, malic acid, beta carotene.