Velvet Touch Natural Shower Buff Hair Remover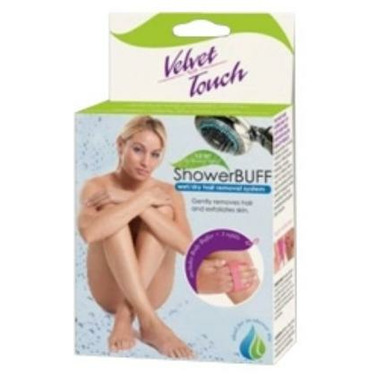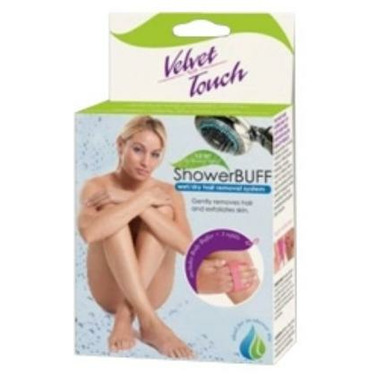 Velvet Touch Natural Shower Buff Hair Remover
Velvet Touch Shower Buff gently removes hair and exfoliates skin in the shower.

T:
more than a year ago
I tried this product but the packaging was different? The box in front said works wet or dry? I think its amazing for exfoliation. It actually got rid of my kp on my inner knees and roughness on my kneas Even kp on the backs of arms.You just really have to be careful not to rub it to hard in the same spot or your skin will get irritated and sting afterwards and feel like a rugburn.I used it in the shower on my arms and whole legs after washing,and you can see the exfoliated skin coming off,looks like greyish dirt ( eww I know) but it works!after my skin was buffed and smooth it buffs away any kp or dry roughness.After using, make sure to not apply any lotion right away,It will sting .I wait until my skin was dry and just used some olive oil.
Overall,as for anyone suffering with keritosis (kp),this is best innovative product for effortless exfoliating and immediate results! I am going to buy the mit next.
Andrea:
more than a year ago
I'm a bit confused as to how this product is supposed to work because on the box it says it can be used in the shower but the instructions say not to get it wet...? That's a bit contradictory! Anyway, I did try it in the shower and it's just ok. It did get rid of some of the finer hair on my upper thighs but all it did for my armpits was irritate my skin. I also tried a small patch on my upper lip (very fine hair) and it did work but it also rubbed a raw patch on my face so I don't think I'll be using it anywhere but on my legs.
Page
1