Viva Nutraceuticals InsoZia Sleep Aid Formula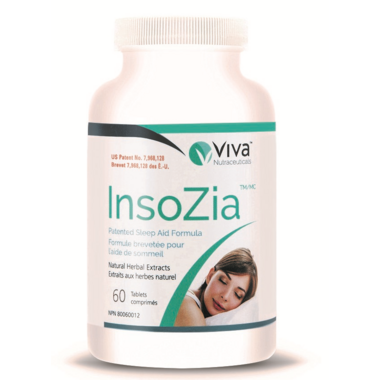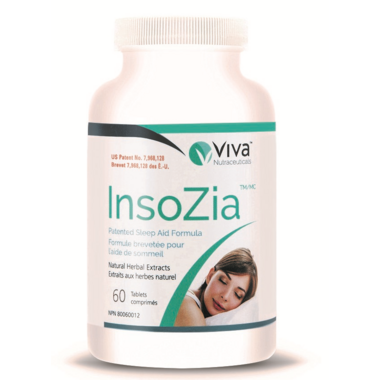 Viva Nutraceuticals InsoZia Sleep Aid Formula
InsoZia is the ultimate natural sleep solution to help reduce insomnia and rejuvenate natural sleep cycle. This unique patented formulation utilizes natural traditional Chinese herbal medicines and contains no source of melatonin. Unlike many OTC and Rx sleep aids currently on the market, InsoZia does not use drug to induce sleep cycle, and has no addiction and no tolerance build up. InsoZia is a safe and effective sleep aid that will not introduce any common sleep aid side effects even with long term usage. In addition, the special formulation has also been found clinically to be beneficial for memory and immune system.
Features:
US patented traditional Chinese herbal Ingredients
Relieves insomnia and enhances immune function
Does not induce unpleasant side effects
Does not cause addiction
Wake up feeling refreshed after usage
Recommended Dose:
Take maximum 2 tablets per day.
Medicinal Ingredients:
Semen Platycladi (Platycladusorientalis, Seed) Extract 20:1.....500 mg
Radix Polygalae (Polygala tenuifolia, Root) Extract 20:1......500 mg
Non-Medicinal Ingredients:
Microcrystalline Cellulose, Croscarmellose Sodium, Silicon Dioxide, Magnesium Stearate, Hydroxypropyl Methylcellulose, Polyethylene Glycol

Sandy:
about a week ago
I really love InsoZia, it is herbal based, I can take it at ease, not worrying about having drug residue in my body. 30 mins after I took it, I suddenly felt a wave of calmness in the heart, it was so comfortable, so relaxing and I was able to fall asleep easily. Even though I still woke up during the night, I was not feeling as anxious as I was before, and was able to fall back to sleep more easily.
Page
1