VLB Non-Permanent Magnetic Tape with Dispenser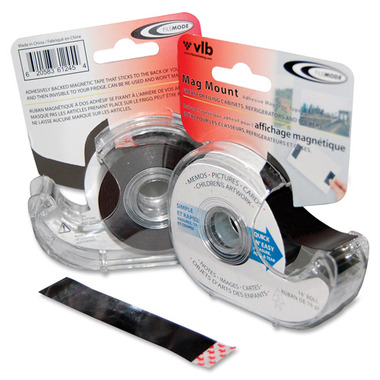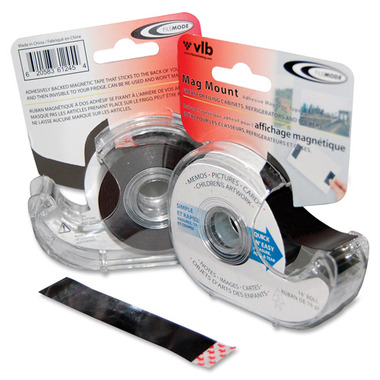 VLB Non-Permanent Magnetic Tape with Dispenser
Magnetic tape has magnetic face on one side and permanent adhesive on the other. Stick the adhesive side to your item and the magnetic side will attach to such metal surfaces as filing cabinets, refrigerators or lockers. Cut tape to size as needed. Tape comes in a dispenser. Can be reused and won't mark item.
Features:
Non-Permanent
Dimensions - 3/4"x16'
Amy:
more than a year ago
I purchased this so I could make easy fridge magnets. When I received this roll the casing instantly fell apart, It doesn't cut as a regular roll of tape does (I had to use scissors) , and as for the adhesive side well it's not that sticky (I had to use glue) so for those reasons I rate it a 2/5.
Page
1