Waterbridge Funstix Sour Candies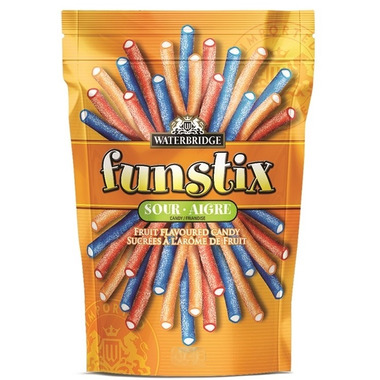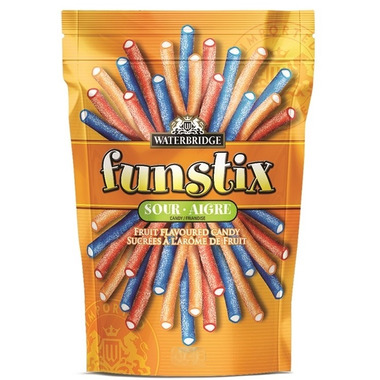 Waterbridge Funstix Sour Candies
Waterbridge has done it again, introducing Sour FunStix! Enjoy these 3 mouth-watering flavours that will undoubtedly make you salivate for more… Get ready to test your taste buds with these sweet & sour dusted fruit flavoured candies. Sour Peach- tasty peach Funstix candy filled with a soft peachy centre. Sour Raspberry- enticing blue raspberry Funstix filled with a soft raspberry centre. Sour Strawberry-tantalizing strawberry Funstix surrounds a soft strawberry fruity centre.
Ingredients:
Sugar/Glucose-Frutose, Water, Corn Starch,
Wheat
Flour, Dextrose, Sorbitol, Syrup, Citric Acid, Malic Acid, Gelatin, Palm Oil, Sodium Citrate, Mono and Diglycerides, Artificial Flavour, Colour.
Contains Wheat. May contain Milk, Soya and Tree Nuts.