Wean Meister Easy Rinse Bibs Bohemian Bunny Mint and Classic Teal Blue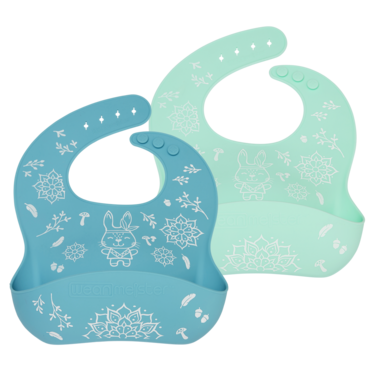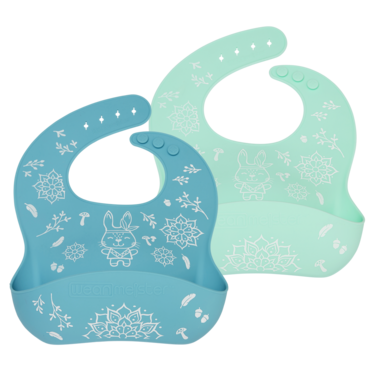 Wean Meister Easy Rinse Bibs Bohemian Bunny Mint and Classic Teal Blue
Wean Meister Easy Rinse Bibs are comfortable, waterproof and easy to clean. Once you've tried Wean Meister, you will never need another baby bib!
Features:
Light weight and nonrestrictive: Won't get in your baby's way!
Easy to clean: Easy Rinse Bibs are bacteria resistant
Waterproof: Protects clothes from food and drink
Crumb tray: Catches food, gives your baby a second chance to eat!
Durable: Resists scratches and stains
Dishwasher safe Print will not wash off
Soft and smooth touch: Incredibly comfy to wear
Adjustable neck: Easily fits 6 months to 3 years
Print will not wash off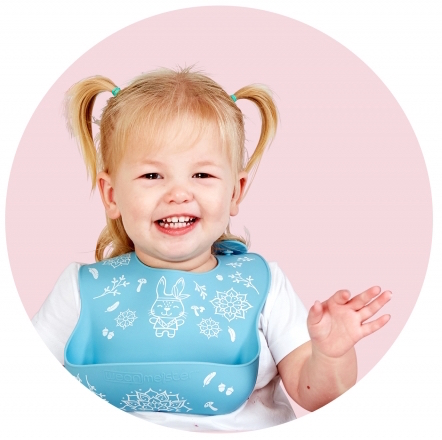 Please Note: Above images are shown in different colours and pattern.