Whey Gourmet Protein Supplement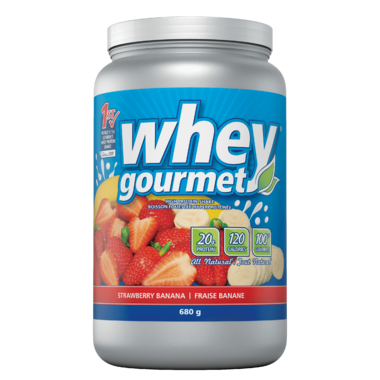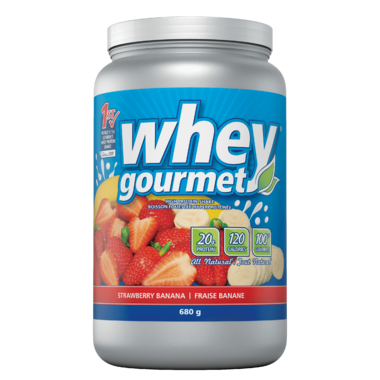 Whey Gourmet Protein Supplement
Whether you're looking to build lean muscles, tone up, slim down or you're just seeking a healthy addition to your diet, Whey Gourmet is the perfect fit.
Whey Gourmet is so incredibly delicious, you'll have no problem sticking to your nutrition plan and reaching your goals. It's the gourmet flavour you crave, the formula you've been waiting for and the nutrition your body requires. Whey Gourmet is a shake you'll actually be excited to drink, plus you'll be invigorated each time by the boost of quality protein needed for muscle repair and recovery. High in calcium, rich in essential amino acids and low in fat and carbohydrates, Whey Gourmet works hard to build lean muscle mass and power your active lifestyle. Not just for athletes, Whey Gourmet is an excellent source of quality protein for the whole family.
When you enjoy a Whey Gourmet shake you'll feel like you're indulging in a smooth, creamy dessert but this is a treat you can enjoy without the guilt. Plus at 21 g of protein per serving you won't feel hungry or deprived, but rather energized and ready to tackle your day. Whey Gourmet can power you through an early morning meeting, a busy afternoon with the kids or that evening gym session. The flavour is so delicious simply mixed with water that Whey Gourmet can easily be enjoyed anytime, anywhere. There's no blending required for a smooth, creamy texture that's sure to deliver the flavour you're looking for.
Features:
Mixes easily, no blender required. Just shake it up with cold water and enjoy
Whey Gourmet is made with a blend of whey protein to make it rich and thick like a shake should be. The body feels fuller and the mind feels satisfied after drinking a Whey Gourmet shake.
120 satisfying calories
Low in fat, only 2 grams (18 calories) per serving
Low in carbs, only 5 grams (20 calories) per serving
Provides a full serving of protein, 20 grams per serving
Low in sodium
High in calcium for strong bones
Rich in amino acids, especially the branched chain amino acids (BCAAs) which help to build and repair lean muscle tissue