Wicked Jelle Water Based Anal Lubricant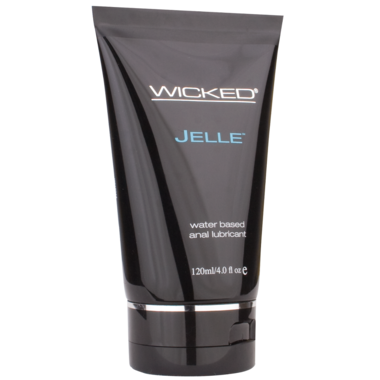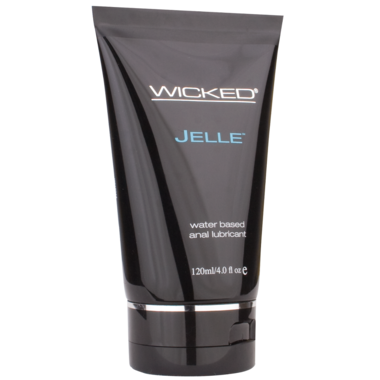 Wicked Jelle Water Based Anal Lubricant
With decades of experience in pleasure, the creators of Wicked® have thoughtfully crafted their Wicked Jelle Anal Lubricant to address the specific needs of anal play.
Highly concentrated to be extra long lasting and never sticky, this super-slick, water-based lubricant stays where you put it and provides extra cushion and superior glide. Desensitizers have been eliminated from the luxurious formula to ensure safety, sensation and pleasure.
Features:
Glycerin -Free
Paraben -Free
Latex Friendly
Long Lasting
Vegan

pH Balanced
Easy Clean-up
To Use:
Apply a small amount of Jelle where lubrication is desired. Cleans away easily with water.
Cautions:
If irritation occurs, discontinue use and contact a physician. This product is not intended as a contraceptive. Avoid contact with eyes. Keep out of reach of children.
Ingredients:
Water, Propylene Glycol, Cellulose Gum, Aloe Barbadensis Leaf Juice (Aloe), Olea Europaea(Olive) Leaf Extract, Hydroxyethylcellulose, Disodium EDTA, Citric Acid, Diazolidinyl Urea, Sodium Benzoate, Potassium Sorbate
Vegan and Peta Certified

Similar Personal Lubricant & Arousal Gels
AK:
more than a year ago
Huge fan of this, I've been looking for a good lube for anal play and I finally found it!

It's silky smooth, not sticky, and doesn't run--it stays where you put it. Another huge plus is that it doesn't contain desensitizers! My husband and I love adding this to our bedroom adventures.
Page
1