Wildcraft Illuminate Body Cream Lemongrass and Sunflower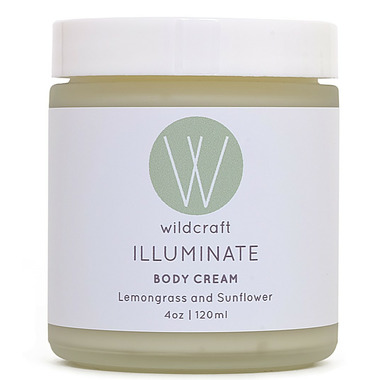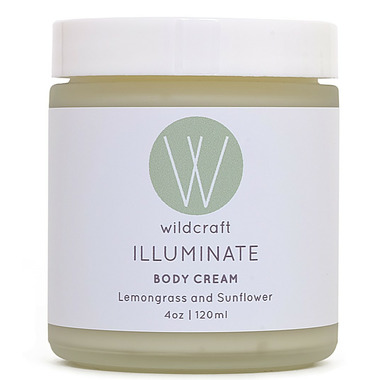 Wildcraft Illuminate Body Cream Lemongrass and Sunflower
The Wildcraft Illuminate Body Cream is a rich, fluffy cream for your entire body. This uncomplicated cream helps retain all the moisture you need for fortified, healthy and toned skin. The high vitamin E content provides mild protection from the sun and remedies damage caused by the elements.
Key properties:
Maintains skin's elasticity, suppleness
High vitamin E content controls free radicals
A little goes a long way!
99% organic
Scent: Fresh, lemony and herbaceous.
Ingredients
: Purified water, Calendula* infused Sunflower oil*, Coconut oil*, Aloe vera juice*, Beeswax*, Vitamin E oil*, Grapefruit seed extract, Bergamot, Lemongrass* and Lavender* essential oils
* organic
Natural, Organic, Gluten Free, Sugar Free, Non-GMO, Dairy Free, and Peanut Free Product