Wize Monkey Coffee Leaf Tea Earl Grey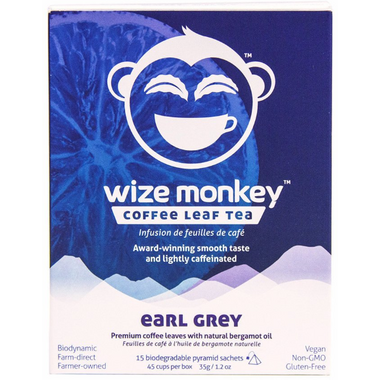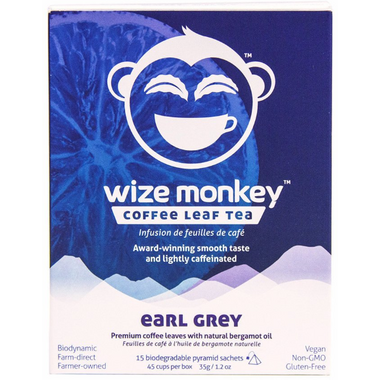 Wize Monkey Coffee Leaf Tea Earl Grey
Incredibly smooth Earl Grey taste, without the stodgy bitterness. No need for milk or sugar! Light caffeine, high in antioxidant, award-winning taste, no bitterness.
Features:
Award-winning CLTea scented with beautifully fragrant bergamot oil
Delivers antioxidants like mangiferin and cholorogenic acids
Creates year-round jobs for coffee growers
Processed with hydroelectric power, all renewable
Packaging is 100% Post-Consumer recycled paper and Carbon Neutral
15 biodegradable sachets (35g)
Up to 3+steeps per sachet – up to 45 cups of tea per box!
Ingredients:
Arabica coffee leaves, bergamot oil