Zeroodle Premium Shirataki Fettuccine with Oat Fiber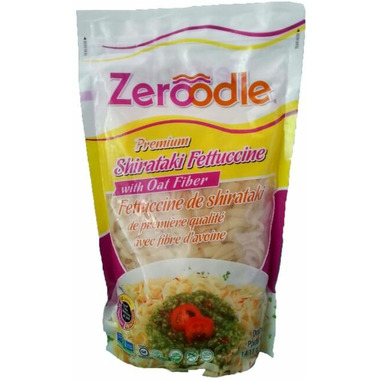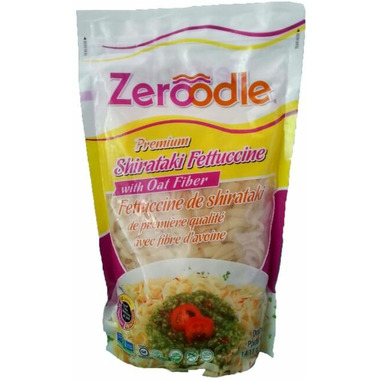 Zeroodle Premium Shirataki Fettuccine with Oat Fiber
Organic Shirataki Zeroodle Pasta offers all the benefits of a health food and have no unpleasant odor, unlike other competitor brands on the market. They have a sweet flavour on their own, a tender texture and the amazing ability to absorb any delicious flavour you can dream of. This is a pasta you can be creative with!
Features:
Soy Free
Gluten Free
Vegan
USDA Organic
Non-GMO
Halal
Low Carb
Low Calorie
Ingredients:
Water, Konjac Flour, Oat Fiber, Calcium Hydroxide.
Please Note: Do not freeze product.





Jordan:
a couple of weeks ago
These are great! Super low carb and calories. They don't have ANY odor or fishy smell whatsoever, unlike some other brands I saw which did, according to reviews. The texture is almost exactly like regular noodles too. I used them in a stir fry where I used soy-free soy sauce. I'll be buying more and will probably try the rice variation too.
1