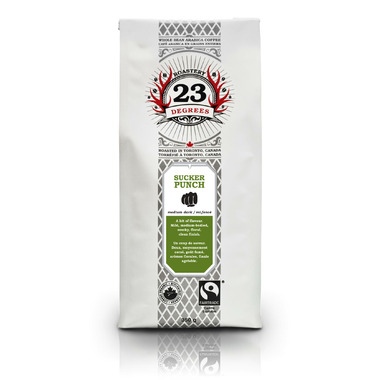 Description
A wallop of flavour when you least expect it. A clean, mid-bodied blend that starts smoky but surprisingly delivers complex flavours with a floral finish.

23 Degrees' very first blend! It was a true labour of love; just when they thought it was right, they weren't satisfied. 23 Degrees wanted something that would harbour complex flavours and a pungent aroma, and finally found a blend of beans that delivered a mild, easy-drinking and flavourful coffee suitable for any time of the day.

23 Degrees Roastery uses Arabica coffee beans that are certified Organic and Fair Trade.

Highlights

Shipping & Returns