3M Tensor Elasto-Preene Ankle Support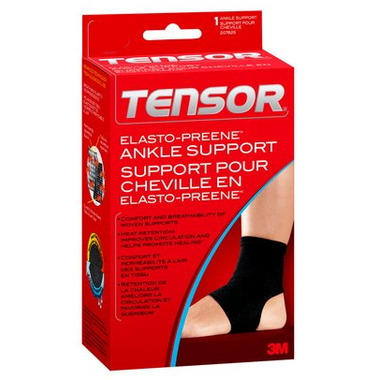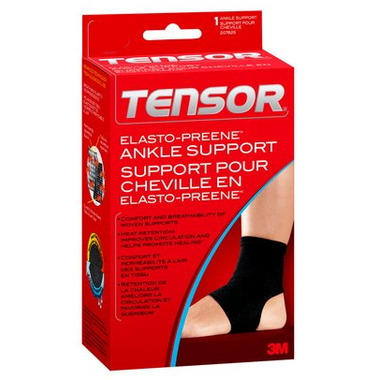 3M Tensor Elasto-Preene Ankle Support
Depend on Tensor to help you feel good and perform at your very best during work, life or play!
Features:
Provides the desired level of comfort, support, and stability
Innovative elastic/neoprene blend material around joint creates heat retention to help improve circulation and promote healing
Provides compression to help reduce swelling around injured area
Breathable fabric releases unwanted moisture
Contours to natural bend of ankle to minimize bunching and slipping
Reinforced edges enhance comfort and durability
Ideal for extended wear
Fits right or left ankle
Suggested Use:
Additional Product View: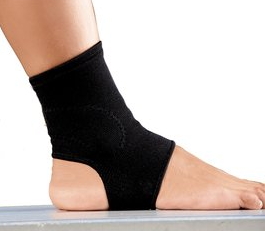 Specifications:

Adjustable: No
Body Part: Ankle

Colour: Black

Latex Free: No

Size: Small/Medium

Support Level: Moderate

Washable: Yes
Model Number: 207825
Kat:
a few days ago
Fits well and gives light support. The issue is that after going for a walk with this on, the bottom of my foot is sore because the seams are thick and dig in— doesn't matter if used over or under a sock. Would be good for minor swelling but does not help with chronic ankle injury or stabilization.
Page
1