Adrien Gagnon Devil's Claw Extra-Strength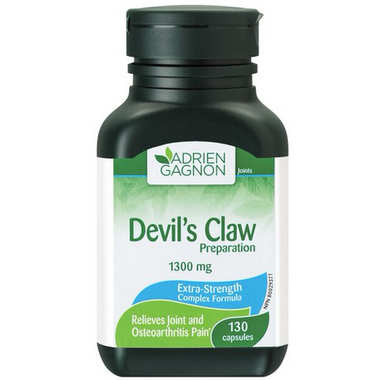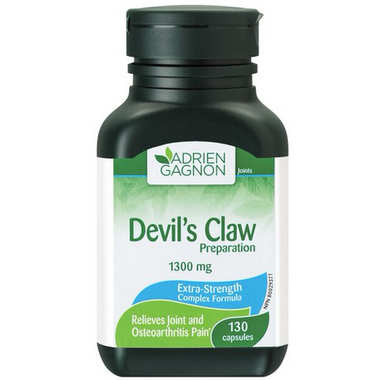 Adrien Gagnon Devil's Claw Extra-Strength
Adrien Gagnon Devil's Claw Extra-Strength is used in herbal medicine to help relieve joint pain associated with osteoarthritis.
Benefits & Recommended for:
Arthritis
Osteoarthritis
Rheumatism
Gout
Lumbago
An anti-rheumatism agent, the Devil's claw must ideally be accompanied by Queen of the Meadow root, linden sapwood and black currant.
Precautions & Adverse Effects:
Do not use if you are allergic to acetylsalicylic acid (ASA) or other salicylates.
Do not use if you have diarrhea, haemorrhagic diseases or hypermenorrhoea.
Consult a healthcare practitioner if symptoms persist or worsen.
Consult a healthcare practitioner if you experience gastrointestinal adverse effects.
Do not use if you are pregnant or breastfeeding.
Dosage:
Adults: Take 2 to 6 capsules daily, with a meal.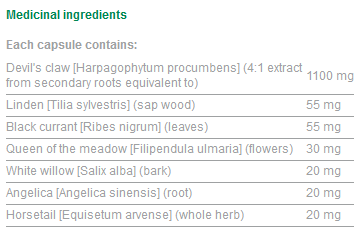 Bradley:
more than a year ago
I've been using this for over 3 months and it has helped reduce my overall arthritis pain quite a bit. I still have pain in my neck from driving but my lower back pain is almost gone most of the time. I used other products but they did nothing. It took about 2 months of 2 caps a day for me to feel the difference.
Page
1