Adrien Gagnon Echinacea Adults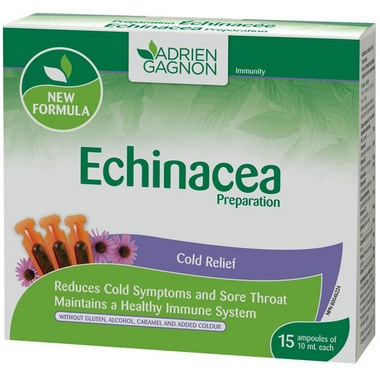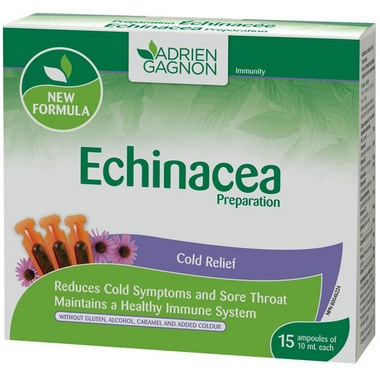 Adrien Gagnon Echinacea Adults
Adrien Gagnon's Echinacea, astragal, and Shiitake mushroom's immunostimulant properties are what make these substances good to use as a preventive measure when the body is under stress which may weaken the immune system.
Choose to be flu-free! Find ways to take precautionary measures with this exhaustive list of cold and flu prevention tips on our blog, The Well.
Benefits & Recommended for:
Stimulation of the immune system
Flues and colds
Immune system deficiency
Infectious, bacterial and viral diseases (tonsilitis, otitis).
Candidosis, furuncles
Precautions & Adverse Effects:
Do not use if you are pregnant or breastfeeding.
Do not use if you are allergic to daisy (Asteraceae/Compositae) family or if you have hypersensitivity to Shiitake mushrooms (Lentinus edodes).
Consult a health care practitioner prior to use if you have autoimmune disorders or a progressive systemic disease such as tuberculosis, leucosis, collagenosis, multiple sclerosis, AIDS, HIV infection or if you are taking immunosuppressants.
Dosage:
Adults: Take one ampoule daily, diluted in some water or fruit juice.
May be used for up to 10 to 21 days.