Adrien Gagnon Glucosamine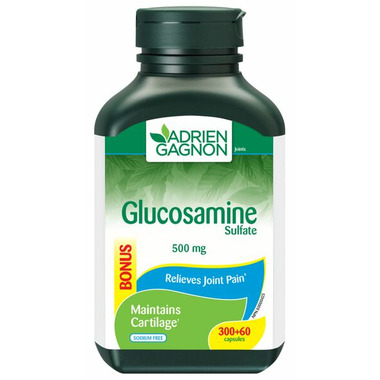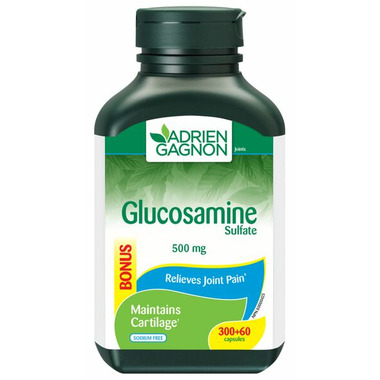 Adrien Gagnon Glucosamine
Adrien Gagnon Glucosamine helps to relieve joint pain associated with osteoarthritis and helps to protect against the deterioration of the cartilage.
Benefits & Recommended for:
Glucosamine sulfate is a recognized treatment for joint pain due to osteoarthritis or cartilage wear and tear.
Note:
The body's natural production of glucosamine decreases with age. Using supplements for these substances is therefore important for those who have age-related articular problems. This product is sodium free and is safe for people with hypertension (high blood pressure). Glucosamine sulfate supplies 125 mg of potassium per capsule.
Dosage:
Adults: Take 3 capsules daily, with a meal. Use for minimum 4 weeks to see beneficial effects.
Medicinal ingredients:
Each capsule contains:
Glucosamine sulfate (sodium free) (from 670 mg Glucosamine sulfate 2KCI) from outer shells (chitin) of shellfish) 500 mg

Precautions & Adverse Effects:
Consult a healthcare practitioner prior to use if you are pregnant or breastfeeding. Consult a healthcare practitioner if symptoms worsen.
Canadian brand, Non-GMO,Dairy free, Peanut free product, tree nut product, Gluten free, Natural